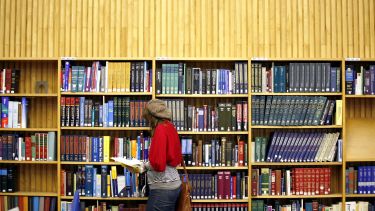 Students
Student numbers
The figures reflect 1 December and therefore do not include any student registrations that have withdrawn prior to that date. For cross-sessional students, these numbers are based upon the previous year's intakes.
An active registered student is one who has completed a registration document, paid a fee (unless the fee has been waived by the University) and is actively participating on the programme of study at 1 December. Students who have registered but have subsequently taken, for example, 'Leave of Absence', are not included within the student numbers. Research students who are 'writing up' their theses are not using institutional resources and therefore do not appear in the profiles.
New student entrants
For undergraduate full-time, these are based upon the student numbers entering the institution on a new registration. Postgraduate numbers are based upon the new entrants between 1 August to 30 November, and then an estimate of anticipated new entrants based upon the previous year's intake.
Home/EU students
Students who pay fees from mainland UK and the EU.
Overseas
Students who pay international fees including students from European countries not within the EU and the Channel Islands.
International students
The figures are based upon the number of students who were non-UK domiciled when applying to Sheffield.
Top five largest national groups
Top five of international countries represented at Sheffield. Based upon the students country of residence at the time of application.
Age ranges
Shown by percentage and age range. Undergraduate mature are students commencing their studies aged 21 or above. Postgraduate mature are students commencing their studies aged 25 or above.
Examination performance
Numbers and types of degrees awarded at the end of the previous academic year.
Student gender proportions
Gender splits for the total student population.
---
Mode of study
Full time
Attends on a full-time basis for the whole or part of the academic year. This includes students who are registered, are paying a fee, but are studying away from the University either on a language year abroad or in industry.
Part time
Attends on a part time basis. Includes all distance learners (DL).
---
Qualification type
Undergraduate (UG)
All students studying for their first degree. All sub-degrees are included.
Postgraduate Taught (PGT)
Taught Masters, Postgraduate Diploma or Certificate.
Postgraduate Research (PGR)
PhD, MPhil.
Postgraduate
Total Postgraduate taught and Postgraduate research.
---
Other
Staff numbers
Includes all academic and non-academic staff, as at 31 July.
Admission facts
All data relates to UCAS entrants.
Accommodation
The accommodation data supplied here is generated by the Accommodation & Commercial Services department.
Computing facilities
Data supplied for the current academic year.
New UG degree courses
New courses to the undergraduate prospectus. This file is supplied by the undergraduate admissions office.
Research assesment
Research Excellence Framework 2014. REF 2014 results by subject area.
Graduate employment
This section is maintained by the Careers Service of the University of Sheffield.
Famous alumni
This list is maintained by Alumni Relations.
Flagship institutes
Our four flagship institutes bring together our key strengths to tackle global issues, turning interdisciplinary and translational research into real-world solutions.