Advice from Accommodation Services for students living in University accommodation.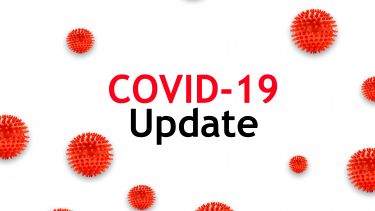 Last updated 13 July 2020
Academic year 2020-21 Information 
Whether you will be a new student starting at University of Sheffield in September or returning to continue your studies, University owned and managed Accommodation is available to apply for and you have the choice of a variety of locations and room types to meet all budgets. 
If you have not already done so then applications are open and you can apply if you have a confirmed place of study and have chosen Sheffield as your first choice university. If you are considering Sheffield as an undergraduate student and hold an insurance offer then you will be able to apply once you make Sheffield your firm choice after 13 August 2020. 
We know you may have lots of questions about what university will be like in September 2020. Once all our plans are in place we will update information and share with you. Accommodation Services have been and will continue to work alongside UK Government Advice, Public Health England (PHE) and the Foreign and Commonwealth Office. 
The benefit of choosing University accommodation is that you are guaranteed to live with University of Sheffield students and will be supported by our Residence Life team, who will support you during your time living in university accommodation providing great activities and events in innovative ways to ensure you receive a great Sheffield experience in a student community with you at the heart of it. 
If your plans change due to Covid-19 and you are not able to come to Sheffield and you have booked your accommodation with us, we will offer a full refund on any deposits paid.
We are also committed to helping you through any period of self-isolation which may still be in place in October. Therefore we are offering free accommodation for the two weeks before the normal residence contract start date for students arriving from outside the UK and who book university accommodation for the following year or semester.  We will be back in touch with you soon to confirm how this will work along with dates for arrival.  
www.sheffield.ac.uk/accommodation
It is important this year that you choose accommodation which provides you with the opportunity to meet students and build a community, live in your academic year groups and get full support from the University. 
There is a lot of choice of accommodation in Sheffield and University Owned and Managed Accommodation is the best option for 2020-21 as we can support in many ways. If there is a need for you to arrive earlier or later than the start of your University Accommodation Contract, accommodation will be available and payment plans can be arranged to assist you with managing your finances with flexible start dates as needed. 
This is a difficult time for us all, living in unprecedented times and we want to assure you we have everything in place to support you over the coming months. If you have any particular concerns about your own wellbeing when moving to University accommodation you can contact residentsupport@sheffield.ac.uk to discuss these with a member of the wellbeing team. 
Updates for September will be posted here so make sure you keep in touch and if you need anything please contact accommodationoffice@sheffield.ac.uk 
We are aware that you may have concerns about the current outbreak of Novel Coronavirus (also known as COVID-19) and how this may affect you. Our top priority is always the health and safety of students, staff and those who make up our wider community across the globe. 
Please refer to the University's central guidance and advice in relation to coronavirus, including specific advice relating to accommodation​, 
which is regularly updated and approved by the University's COVID-19 Management Group.
---
Still have belongings in your room and don't know what to do?
The Government has now removed the lockdown restrictions and updated advice for residents in England and, we are delighted to announce you can now return to your University accommodation.  
The collection of belongings applies to students living in England only. For those living within Scotland, Wales or Northern Ireland, we would ask that you adhere to your local restrictions and that you only travel back to Sheffield once local restrictions allow.  We will monitor this as we may need to apply an extension for the collection of belongings.
You will have now received a communication from the Accommodation Office advising you of an allocated date to come and collect your belongings. If the day that we have advised you to collect your belongings is not suitable, you are able to attend on any day from Wednesday 27th May but we would ask that you follow the Governmental advice for staying safe outside of your home and the measures we outlined yesterday to help us avoid too many people accessing buildings at any one time.
However, it is essential that this is done in an orderly manner to ensure the safety of students returning, and all those still resident and working within the accommodation.
We do ask that if you or family/friends are planning on coming to your accommodation, you continue to adopt social distancing practices in all areas and especially in Customer Service receptions. We would also like to advise that a maximum of two people from your current household should visit Sheffield with you, as unfortunately, we will be unable to provide any staff assistance on the day.
You have a number of choices available:
Collect your belongings in person, bringing your own PPE with you.  Please also take your own PPE home with you, for disposal

Arrange for a friend or family member to collect your belongings and provide us with written confirmation that they can do so on your behalf (email or letter), bringing their own PPE with them.  Please also ensure they are aware of what building/flat they need to enter, and also take their own PPE home with them, for disposal

Arrange for Ping Locker, www.pinglocker.com/university-of-sheffield with whom we have partnered, to provide a storage and courier solution which will be at a cost to yourself

Provide written instructions (email or letter) that you will not be collecting your belongings and we have permission to donate them to charity
Please tell the Accommodation Office at accommodationoffice@sheffield.ac.uk which option you are choosing, no later than Sunday 5 July 2020.  
Please ensure your belongings are removed and all cars depart the site within a two hour period of arrival, to ensure social distancing measures can remain and also to ensure we do not have large numbers of visitors on-site at any one time.  We also ask that only two people (the resident plus one friend/family member) are in any one flat at the same time, as we do still have a large number of students living with us on site.
Please do remember you can come at any time of the day or evening as all reception areas are open 24/7.
We understand that there are travel restrictions in place for International Students not based in the UK and would encourage you to explore the options set out.  If these options are not suitable at this moment in time, please let the Accommodation Office know of your intentions and we will be back in contact shortly with further information. At this moment in time, we will not be providing a deadline for you to collect belongings due to travel restrictions.
We are aware that you may have concerns about the current outbreak of Novel Coronavirus (also known as COVID-19) and how this may affect you. Our top priority is always the health and safety of students, staff and those who make up our wider community across the globe.
Accommodation Services at the University of Sheffield are closely following the latest advice and guidance issued by the UK Government, Public Health England (PHE) and the Foreign and Commonwealth Office. We will continue to take all appropriate and necessary steps, as required by the official advice, to keep our community safe.
Please refer to the University's central guidance and advice in relation to coronavirus, including specific advice relating to accommodation, which is regularly updated and approved by the University's COVID-19 Management Group:
Coronavirus Covid-19: latest informationUniversity accommodation across the residences will remain open; however, we will be continually reviewing the situation in line with official recommendations and will update you on here if anything changes.
Many of you have questions about living in your accommodation. All students living in University accommodation should follow the advice below.
---
If you are a student in University accommodation and self-isolating because you are symptomatic, please notify residentsupport@sheffield.ac.uk and make sure your student record is up-to-date. Please also let the University's support services know that you are self-isolating by completing this Google form. The form will signpost you to the sources of welfare support available during this time. 
The Residence Life team continue to offer the wellbeing checks for those students remaining in University accommodation beyond the end of the academic year.   After 15th June 2020 the regular wellbeing phone calls or emails will take place fortnightly, or more regularly if needed. These checks will continue up until the scheduled end of your residence contract unless you have opted out before this date. 
---
To help prevent the spread of the coronavirus, events and activities offered as part of Residence Life have been cancelled or postponed. The Residence Life e-newsletter will offer some great daily suggestions on how to look after yourself whilst self-isolating or studying from home and the Residence Life portal will provide further updates. We have tried to include things on there that you can involved with at home to not only entertain you but also to look after your well-being and mental health in this challenging and unique situation. 
---
Allen Court will restart taking all packages (apart from passports and BIP cards) as of Monday 8th June 2020. Unfortunately, they are unable to receive any post for any residents no longer in room and who have ended their contracts early, this will be returned to sender.
St Vincent's Place
Ranmoor/Endcliffe, Mappin Court, St George's, Broad Lane Court and Studio 300
---
Housekeeping and cleaning
Cleaning services are now all suspended except for communal stairwells and social spaces, including launderettes.
Maintenance work
Essential maintenance work will continue to be carried out. Jobs that are not classified as essential may be delayed slightly and we thank you in advance for your patience in these ever changing times. Please continue to log your maintenance requests as usual - either via the online portal or by phoning Customer Services.
Shops and social spaces
All Genius cafes and bars across campus have now been closed with the exception of The Village Store.
The Village Store is currently remaining open between 10am and 6pm all week.
There will now be an online order for delivery or collection service, here's how it works:
1. Call 0114 222 0276
2. We will take your order and give you a price
3. Go to this link - and enter the value of your shopping
4. Customer Services will then deliver your shopping or you can collect from the store
The Residences Fitness Suite is now closed as is The Edge, The Ridge, Allen Court and St Vincent's facilities.
Please do bear in mind that we have families and students who are in the "at risk" category living in our community.
Therefore, we do ask that you follow the government guidance around social distancing to keep everyone as safe as possible.
---
If you currently do not live in University accommodation but need somewhere to live, please visit the Summer Vacation page or contact the Accommodation Office directly who will be able to help you find something suitable - pending availability.
A world top-100 university
We're a world top-100 university renowned for the excellence, impact and distinctiveness of our research-led learning and teaching.