Many students choose to get their shopping delivered online and this will be essential to you whilst in your self-isolation period. Many big supermarkets around the city offer this service, read below to find out the ones we recommend.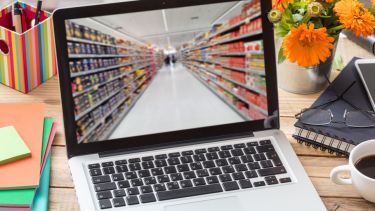 You will need a credit/debit card or PayPal account to order online.
You need to state your room and location so the delivery personnel can find you. You should not be leaving your property during the period of self-isolation. 
Please make sure you have sanitised your hands and that you are wearing a face covering and social distancing from the driver at all times. 
All around Sheffield
If you need to get your food or supplies delivered as quick as possible, we've got a few options around the city that you can pay for online using a debit/credit card and sometimes even PayPal:
Amazon Prime users can order items for next day delivery and also take advantage of Amazon Fresh and Amazon Prime Now App.
The Village Store, located at Ranmoor/Endcliffe, and operated by UoS
If you look at local restaurants and cafes, a lot of local businesses are offering delivery all around the city.
A world top-100 university
We're a world top-100 university renowned for the excellence, impact and distinctiveness of our research-led learning and teaching.