April's theme is around spring and spring cleaning. Under this theme, the university's main focus is around sustainability.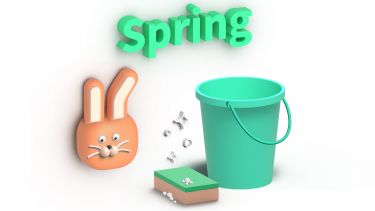 Off
Partnerships 
The University has partnered up with The British Heart Foundation and the S6 Food Bank. 
On Campus Events 
Residence Life 
There are drop off points for the Roundabout Charity. Roundabout is a local housing authority for young people. This charity focuses on collecting food donations for young people. 
Students in residences can also participate in a family egg hunt. 
Sustainability initiative 
There is a sustainability initiative for April is based around the Donate, Don't Waste scheme. 
The Edge Bar Events 
The Edge Bar is closed for the majority of April. However, conferences may use our outlets to facilitate some of their events. 
Food and drink offers 
With Easter being in April, there is an Ester Cake Deal with some purchases.