Study the right way, with a buddy and refillable coffee!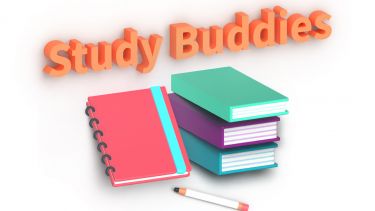 On
For all the coffee lovers out there, we've got a great offer for you - for £5 you can get a filter coffee with free refills at Heartspace, Courtyard and The View Deli throughout the month of May.
Studying sessions can be long and sometimes tough, but with good company and refillable coffee, we're confident that you'll do your best! 
Location is everything when it comes to studying, and sometimes you need a change of scenery. There are lots of study spaces available around campus for you to use when you need to get your head down and focus. 
Details of study spaces in Ranmoor/Endcliffe can be found on the accommodation website, but if you fancy something a bit different why not check out the Jonas Hotel. 
Jonas
The ground floor of Jonas was designed as a community social and study space and has a range of comfortable seating and tables for you to use. If you fancy a small bite to eat or a drink, you can grab a meal deal which includes any panini or toastie from their menu, with a drink of your choice and a snack on the side! 
Inox
If you're in the Students' Union and looking for a quiet area for studying, Inox is a great option. Located on the fifth floor of the SU, it has great facilities and a brand new small plates menu - a great option for sharing with your study buddies while you work. 
Academic books are expensive, and you might only need them for one module or semester before you need to buy new ones. During May we'll be hosting a Book Swap at Endcliffe where you can come along and see if there's a title that you need for your studies and can swap one of your books for it! 
We have a collection of academic books from a range of subjects that have been donated by faculties, plus other non-fiction titles which have been donated by staff and students. To have a look at what's available, simply head to the Customer Service reception in The Edge and ask for the code for The Hut, which is located on the Edge Piazza. 
For some, socialising and meeting new people comes easily, but others may find it a bit more challenging - that's where Umii comes in.
Umii is an app that was created to help students connect with each other and combat loneliness and could be a great place for you to meet other students and study together. You can find out more information about the Umii app on the University website, and if you're both living in the residences, Residence Life has a great range of events to help you relax or and prepare for exams.