We offer a range of IET-accredited degrees covering robotics, computer systems and control engineering which can be studied as a three year Bachelor's degree (BEng) with an option to add a Year in Industry. Our graduates go on to work in the automotive, aerospace, energy and process industries.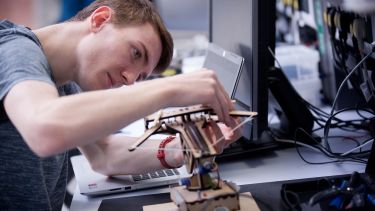 Off
Our undergraduate degrees share a common first year, ensuring you get a foundation in a broad range of mechatronic and robotic areas such as mathematics, computing, control, electronics and embedded systems.
BEng courses
---
Foundation Year
---
Year in Industry
Our Mechatronic and Robotic Engineering degree is available with a one-year placement in industry. You will have the opportunity to put your academic studies into context and enhance your employability prospects. With help from our careers and placements team you will find and secure your own placement.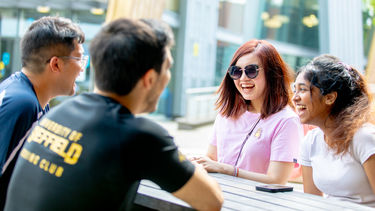 International Merit Scholarships
We offer a generous package of financial support for international students including 75 undergraduate scholarships worth £10,000 towards the annual tuition fee and 125 postgraduate taught scholarships worth £5,000 towards the tuition fee. Applications are now open for existing offer holders.