Kelsey Shawn Madden
BA, MA
Department of Archaeology
Research Student
Thesis- From Conquest to Consumption: Evidence for the sexualisation and subsequent trafficking of "barbarian" women and children in the iconography of Roman conquest (1st c. B.C. - 2nd c. A.D.)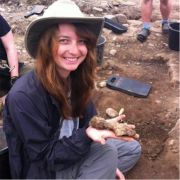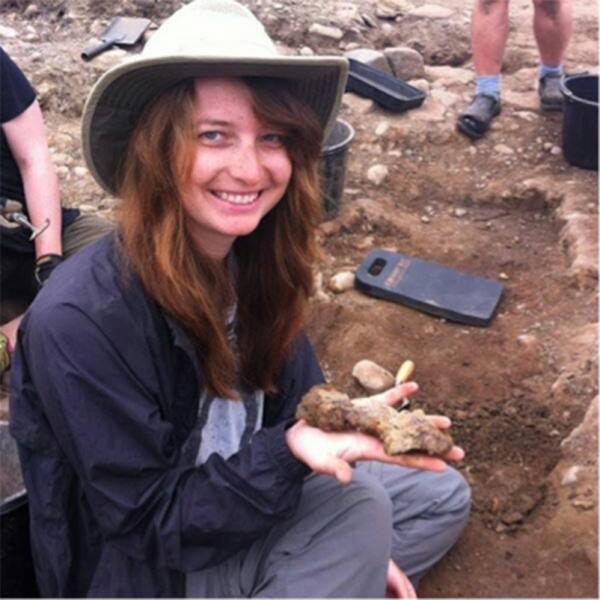 ksmadden1@sheffield.ac.uk
Minalloy House
Full contact details
Kelsey Shawn Madden
Department of Archaeology
Minalloy House
10-16 Regent Street
Sheffield
S1 3NJ

Qualifications

2016- MA Archaeology of the Classical Mediterranean – University of Sheffield (Merit)

Thesis title- 'Breaking the Mould' Roman Non-Elite Plaster Death Masks: Identifying a New form of Funerary Commemoration and Memory (Distinction/First Class)

2015- BA Languages and Cultures, Concentration: Classics and Latin. Minor: Anthropology –Texas Tech University, US
Research interests

Thesis- From Conquest to Consumption: Evidence for the sexualisation and subsequent trafficking of 'barbarian' women and children in the iconography of Roman conquest (1st c. B.C. - 2nd c. A.D.)

Thesis Abstract

From the late first to the second century A.D, Roman military victories over barbarian peoples were celebrated visually in reliefs decorating monuments in public spaces in Rome, surrounding cities, and its provinces. This form of imagery is well known on Roman state-sponsored triumphal arches (The Arch of Septimius Severus) and other structures in the forum in Rome (Trajan's Column) and the central places of towns throughout Roman Italy (Arch of Trajan at Benevento). Archaeological and art historical assessments of these images always have focused on the representation of male barbarians, often engaged in battle with Roman soldiers.

 

However, the reliefs on a wide range of monuments and smaller format artefacts (sarcophagi, statues, cameos, silver cups) also depict defeated members of 'barbarian' families with particular attention to women and children.  Captured and enslaved women and children were living in elite or wealthy Roman homes, in the same environments in which small luxury items depicting bare-bottomed barbarian children (the Boscoreale cup) and manhandled barbarian women (Gemma Augustea) were circulating. Furthermore, young captured boys and their mothers from barbarian populations are amongst the war 'booty' displayed on marble battle sarcophagi of generals whose military victories are celebrated.

The presence of foreign women and children on the studied pieces of visual art conveys the message that the families of the conquered 'other' were either eradicated in the name of Rome or they entered the domestic sphere under total Roman control (Ostenberg 2009:141). If complete family destruction is the message when the members of the barbarian family are depicted together, what meaning did the depiction of these people have when read as individuals? It was highly unlikely after the triumphal procession of captives paraded before the Roman crowd that the enslaved family unit would stay together; they could and would be sold separately. What were the realities of these 'other' women and children in this situation and how did the target Roman audience of the depictions in contemporary art perceive these images? This is the other supplementary question this dissertation seeks to explore.

The answers to these questions present a new and different reading of the images. The foreign woman and child not only serve the purpose of displaying the destruction of the complete family unit but, in the context of war, were also a prized possession, a trophy to own and to be treated in any way the owner wished, including for sexual gratification. Slave girls, women, and boys were in a physically and morally vulnerable position. Information regarding the sexual attitudes of the Romans towards themselves and 'others' have been cited and explored in the scholarly literature, with Jeannine Uzzi, for example, suggesting a foreign boy's presence on a marble sarcophagus of the 2nd century in Rome was sexually motivated.

Amy Richlin (1992) and, more recently, Christian Laes (2003), openly discussed the sexual aspect of the deliciae children. However, the topic of the sexual exploitation of foreign women and children in the Roman world has been extremely limited because of our Victorian Puritanism, acculturation and ideas regarding sex, especially in the context of children. This has resulted in a minimal number of scholars willing to discuss this topic directly and without blanket terms like 'slavery' to obliquely describe the acts committed against subdued foreign peoples. The time is ripe to explore properly and consider openly the realities lived by the dominated and enslaved 'other' in Roman antiquity and how this reality was displayed and read in Roman art.

In current scholarship, the purchasing of slaves for the purpose of sex and the sexual autonomy of the master over the slave is discussed under the general umbrella of 'slavery'. I would argue, however, that this blanket term is not adequate or accurate; and I would make a case for acknowledging this practice in terms of sex-trafficking as we understand it today. While this term does not appear in the Latin language, there is considerable textual evidence for the denigration of un-free individuals whose bodies were at the disposal of others and for the circulation of attractive slaves for the sexual pleasure of those in power and control, as this dissertation seeks to demonstrate.  

Slave women and boys (pueri) could be interchangeable with women as receptacles for sex, but freeborn boys were strictly off-limits. Post battle, the 'barbarian' woman and child were forced into a three-step cycle as identified in the art: 1) capture; 2) possession/transport; and 3) Triumph/Trophy display. Their use behind closed doors will be assessed using literary sources. For each cycle, there is an accompanying scene in the visual depictions. Where there is scant archaeological evidence for a cycle, literary evidence is used. This downstream process will be linked with artefactual and textual evidence.

A multidisciplinary approach will be taken with the application of biosocial theory, psychology, wartime rape theory, and feminist theory to aid in providing a sound interpretation of the past that these women and children lived in. 
Professional activities and memberships

Fieldwork Experience

July 2019- Pottery Analysis Assitant. Vagnari Vicus Archaeological Project (Roman) Gravina-in-Puglia, Italy 

July 2019- Fieldwork Supervisor. Dig It! Meersbrook Park Community Project (20th century) Sheffield, England

May – August 2019- Fieldwork Supervisor. Castleton-Hope Archaeological Project (Roman) Brough, Englan

June – August 2018- Fieldwork Supervisor. Archaeological Project (Roman) Gravina-in-Puglia, Italy.

June – August 2017- Assistant Supervisor. Vagnari Vicus Archaeological Project (Roman) Gravina-in-Puglia, Italy.

July – August 2016- Student. Vagnari Vicus Archaeological Project (Roman) Gravina-in-Puglia, Italy.

March 2016- Volunteer. Square Chapel Burial Ground, Wessex Archaeology (Victorian Era) Halifax, UK.

June 2014 – August 2014- Student. Binchester Auxiliary Fort (Roman) Bishop Auckland, UK.
Publications

Carroll, M., Madden, K., Moulton, J. (submission: November/December 2020) 'Vagnari Vicus: Settlement, Buildings, and Chronology' in Carroll, M. (ed.) Vagnari Roman Imperial Estate, Puglia. Excavations in the Vicus 2012-2018. Archaeopress. Oxford.

Madden, K. (2018) "'Breaking the Mould' Roman Non-Elite Plaster Death Masks: Identifying a New form of Funerary Commemoration and Memory", in assemblage the Sheffield Graduate Journal of Archaeology, pp. 13-31.

Madden, K. (forth.) Book Review: Women & Power: A Manifesto. By Mary Beard. London: London Review of Books. 2017. 115pp., £7.00 (hardback). ISBN 978-1-78816-060-5.