Sam Bromage
BSc, MA
Department of Archaeology
Research Student
Thesis- Urban Development and Social change: The Dissolution in Yorkshire and its Impact on the Early Modern Townscape, 1536-1642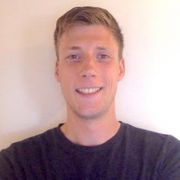 sabromage1@sheffield.ac.uk
Minalloy House
Full contact details
Sam Bromage
Department of Archaeology
Minalloy House
Regent Street
Sheffield
S10 2TN

Profile

I graduated from the University of Sheffield in 2015 with a BSc in Archaeology, I then worked for a short time as a Field Technician for Wessex Archaeology before returning to Sheffield to study an MA in Medieval Archaeology, graduating in 2016.

Following this, I was again hired by Wessex Archaeology and continued work as a Field Technician, frequently taking on supervisory and report writing responsibilities.

In August 2017 I took on a role solely focussing on writing and compiling grey literature reports.

After securing a competition studentship from the White Rose College of the Arts and Humanities I again returned to the University of Sheffield in October of 2017 to begin my PhD research.
Qualifications

2017 – Present- PhD Candidate – Department of Archaeology, The University of Sheffield
2016- MA Medieval Archaeology – University of Sheffield (Distinction)
2015- BSc (Hons) Archaeology – University of Sheffield (1st Class)
Research interests

Thesis- Urban Development and Social change: The Dissolution in Yorkshire and its Impact on the Early Modern Townscape, 1536-1642

Thesis Abstract

This PhD will provide the first cross-disciplinary study of the mid 16th century Dissolution of the monasteries in England to focus specifically on its consequences for urban development in Yorkshire.

It will primarily utilise archaeological, historical and cartographic sources to establish the impact of four key effects, that of: compulsory rural land transfer on proto-industrial development, the release of large cohesive monastic precincts on urban growth, the removal of a major source of charitable, educational and spiritual provision on society and its development, and the loss of social cohesion on religious, economic and political stability.

---

Other Research Interests

Archaeological excavation and innovative recording methods. 

In particular I am interested in the improvement of recording accuracy and the integration of diverse digital recording methodologies.

Archaeological and landscape survey.

Including all manner of geophysical survey, photogrammetry, terrestrial and aerial LiDAR, structure from motion modelling, among others. 
I have a particular interest in the integration of multiple survey methodologies, at varying scales and resolutions, to build a completer and more accessible picture of wider historical landscapes.

Source digitisation.

Especially the digitisation of manuscript maps and early printed plans of urban centres. 

GIS and geospatial analysis.

In particular the employment of geospatial analyses to better understand the wider landscape context of archaeological sites. 

Urban development.

At any time period but in particular in response to external factors and stimuli.
Teaching activities

2017 – 2019 (3 seasons)- Lead instructor in archaeological excavation and survey, Scremby Osteological Field School. 

In this role I was required to communicate a variety of complex systems, processes and techniques to a wide variety of participants, including university students, volunteer participants of all ages, American Airforce veterans taking part in an educational rehabilitation program, and members of the public. 
I also delivered a short workshop on photogrammetry and its potential for archaeological recording to an international group of museum curators visiting the site in 2019. 

Autumn Semester 2017- AAP107: The Origins of Humanity – Graduate Teaching Assistant
Professional activities

Fieldwork

I have been involved for number of years in the Thornton Abbey and Little Carlton research excavations under Dr Hugh Willmott, acting as a site supervisor and conducting various forms of geophysical and topographical survey.

In July of 2017 I was responsible, along with Dr Adam Daubney, for the excavation of a significant Roman coin hoard. The results of which are currently in the process of being written up for publication.

In September of 2017 I was contracted by Lincoln University under Dr Katherine Fennelly and Dr Charlie Newman (of English Heritage) to conduct a focused resistivity survey on the kitchen garden of the Lyddington Bede House.

Between 2017 and 2019 I was involved in the planning and delivery of the Scremby Osteological Field School, directed by Hugh Willmott and Adam Daubney. As the lead excavation and survey supervisor I was responsible for the majority of on-site activity, along with the collation and management of the excavation archive. Over the course of the project I have worked to build on the digital recording system developed for previous of Dr Willmott's excavations, so as to enable the integration of photogrammetric recording processes for archaeological features and human remains. This project is now in the middle of post-excavation processing and will be published in due course.

In 2018 I was contracted by the Landscapes of Lordship project (Bishop Grosseteste University), directed by Dr Duncan Wright, to design and carry out a scheme of non-invasive survey on the site of a Saxon manorial complex and Norman motte and bailey at Laughton-en-le-Morthen, Yorkshire. This included both geophysical (resistivity) and walkover surveys, as well as the commissioning of an aerial photogrammetric survey that was used to generate a high-resolution DSM of the site and its immediate landscape context.

In the summer of 2018, I was also involved, on behalf of Historic England and the University of Sheffield (under the direction of Hugh Willmott), in the emergency excavation and recovery of a late Neolithic (c. 2500-2150 BC) log burial from Tetney Golf Course, Lincolnshire. I was responsible for effecting the excavation and recording of the coffin's depositional context. I have since written a technical report on the excavations and the project as a whole is currently being written up for publication.

In 2019 I was again contracted by the Landscapes of Lordship project, this time to design and carry out a trial trench excavation, again at Laughton-en-le-Morthen, with the aim of ground truthing the results of the non-invasive survey. The results of the Landscapes of Lordship project are currently being written up for publication, but a brief summary of the project has been published in Current Archaeology (Feb 2020).

---

Non-academic research

Between May and October 2019, I carried out a research placement at Taylor & Francis academic publishers. I worked to produce a detailed assessment of the company's digital and online publication capabilities, with a particular focus on the integration of manipulable 3D models into online journals publications. This project was hosted by the Routledge Journals: Archaeology, Heritage and Museum Studies team and the results have been internally published as company-wide advisory report

---

Awards and scholarships

2017 – Present- White Rose College of the Arts & Humanities AHRC Competition Studentship
2015 – 2016- University of Sheffield Postgraduate Support Scheme competition Studentship
Publications and Conferences

Publications

Wright, D. W. & Bromage, S. A. 2020, Landscapes of Lordship: searching for Laughton's Anglo-Saxon elite, Current Archaeology, 360.

Selected Conference Papers

Bromage, S. A. 2019, Past Perspectives: Preserved cartographic and illustrative depictions of urban space in the collections of The Society of Antiquaries of London, paper presented to The Society of Antiquaries' Inaugural New Researchers Conference, Burlington House, London, 26/10/2019.

Bromage, S. A. & Lockwood, E. 2019, Publishing 3D research outputs: a Routledge/ Sketchfab partnership, paper presented to the Cambridge Digital Humanities Symposium, St John's College, Cambridge, 01/10/2019.

Bromage, S. A. 2019, Conversion and Continuation: Examining the religious re-use of former monastic churches in sixteenth-century Lincolnshire, paper presented to Post-medieval archaeology congress (PMAC) 2019, University of Glasgow, Glasgow, 22-24/03/2019.

Bromage, S. A. 2018, The relationship between urban religious institutions and provincial settlements: Reliance and support in later medieval Beverley, Yorkshire, paper presented to the 24th Annual Meeting of the European Association of Archaeologists, Universitat de Barcelona, Barcelona, Spain, 5-8/19/2018

Bromage, S. A. 2018, Urban transformation and the loss of social provision:
Society, poverty, and decline following the Dissolution in Beverley, Yorkshire, paper presented to the Northern pre-Modern Seminar (NPS) Cities of Strangeness, 1350-1700: strangers, estrangement & becoming-strange, University of Manchester, Manchester, 11/05/2018.

Bromage, S. A. 2018, '...Beverle, but that it is nowe much decayid...': The impact of the Dissolution and its aftermath on the development of the town of Beverley, Yorkshire, paper presented to the Post-medieval archaeology congress (PMAC) 2018, University of Bristol, Bristol, 23-25/03/2018.