A degree in archaeology from Sheffield provides you with a the necessary academic and practical skills to equip you for a number of exciting careers, both within the field of archaeology and beyond.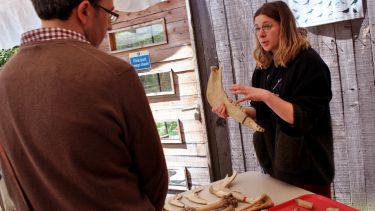 Currently around 6,000 people in Britain earn a living as archaeologists - in universities, museums, archaeological units, heritage parks, or working for either national or local government. A significant proportion of our graduates enter the heritage sector each year, working all over the world including the UK, USA, Canada, France, Norway, Greece, and Australia.
According to a report by Historic England, the archaeology workforce in the UK needs to grow between 25% over the next five years and 64% by 2033 to meet the demands of infrastructure projects. Sheffield graduates are highly skilled and equipped to join this growing industry.
Having completed both my undergraduate and postgraduate archaeology degrees at Sheffield, I am now a Historic Environment Researcher for Wessex Archaeology. My studies at Sheffield taught me the skills needed for working in commercial archaeology, particularly in relation to conducting research, writing reports and using a range of surveying techniques, which I now do on a regular basis. The department has been fundamental in helping me reach my full potential in my current role at Wessex

Beth Watson

Historic Environment Researcher, Wessex Archaeology
---
Your skills
Sheffield graduates are confident in their knowledge of the subject area, critical and creative thinkers who are capable of working effectively in teams or individually, and expert in the communication of their work. Employers recognise that a degree in archaeology from Sheffield provides students with a variety of skills suited for the professional workplace.
Archaeological skills
Knowledge of archaeological practice
Excavation experience
Data analysis
Experimental design
Practical laboratory skills
Report writing
Public engagement
Professional skills
Teamwork
Information mining
Written and verbal communication
Analytical thinking
Critical thinking
Problem solving
Ethical and societal awareness
---
Developing your employability
Our excellent Careers Service offers courses that will help you develop the academic and workplace skills sought by employers. We also provide a range of options to support your personal development throughout your time at university and as you make the transition into the world of work. As a Sheffield Graduate you can continue to use our Careers Service for three years after graduation. 
---
Enhancing your degree
The Sheffield Undergraduate Research Experience scheme is a funded opportunity for students to work in partnership with an academic staff member on a dedicated research project.
Our postgraduate students run an openaccess journal, Assemblage, to facilitate the publication of student research.
OnCampus Placements provide undergraduate students the opportunity to do a paid work placement in their department.
The Department hosts a Lunchtime Lecture Series with invited guests speakers from universities and institutions across the UK and worldwide.
Our students also get involved in Civic Archaeology projects, volunteering projects and opportunities across the wider university.
As a result of the University of Sheffield's eMentoring scheme I had regular contact with an archaeological consultant at AECOM throughout the final year of my undergraduate degree. After expressing an interest in built heritage, he was able to help me organise a week of work experience in the AECOM Leeds office. The work experience confirmed my interest in built heritage and as a result of the placement in Leeds, I was able to secure a further placement alongside my studies in London this year. I am now studying a RICS-accredited masters and have been given the opportunity to explore the careers in building surveying in the AECOM Aldgate office.

Thomas Holt

Ba Archaeology and History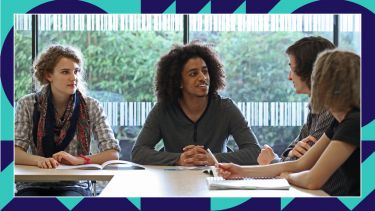 Open days
Find a home for your ambition. A Russell Group University. Discover what's possible at our next undergraduate open day.