Architectural Studies student shortlisted for RIBA President's Awards for Research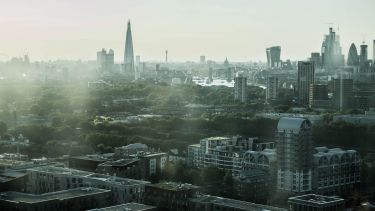 Zoe Lord graduated in 2021 with a BA Architectural Studies. Her final year dissertation has been shortlisted for RIBA President's Awards for Research in the Cities and Community category.  The Awards celebrate high-quality research in architecture, and Zoe is shortlisted alongside established researchers and academics. 
Zoe was ideally suited to the Architectural Studies degree, having previously gained very high marks in her humanities submissions.  She successfully graduated with a very strong first class degree.  Her dissertation was well argued, provocative and beautifully presented and was considered to be exceptionally mature work at degree level.

Russell Light

Senior University Teacher
Her research explores a future of London's property price, social housing and gentrification, through a critical racial lens. Her work is a combination of literature research and primary interviews with professionals at BAME housing associations, and outlines the historical processes that affect housing. By exploring the London of 2050 Zoe exposes the current mechanisms, and how contemporary issues, such as gentrification, disproportionately affect ethnic minorities. 
For me personally, it has felt incredible to be recognised for a piece of work that I am really passionate about. More broadly this highlights the impact of our built environment on inequality, and the growing importance of responding to social issues in the Architectural profession. 

Zoe Lord

BA Architectural Studies
Zoe's research formed part of her studies on the BA Architectural Studies course. The Architectural Studies degree is an option that students can consider at the beginning of the third year of their degree.  It enables students who are strong academically, but who do not wish to become a practicing architect, to explore a research topic of their own choosing in considerable depth.  In addition to their dissertation, students can also choose from a range of specialist modules. Whilst the course is only taken by a few students each year, they achieve very strong results and frequently go on to highly successful careers in areas allied to architecture.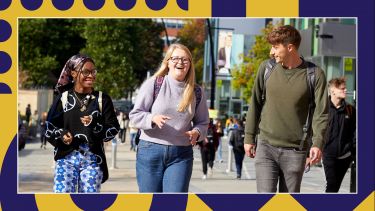 Advance Register for Clearing
We have places on our undergraduate courses this autumn. If you've already got your results you can apply now, or if you're still waiting for results get your name on the list by advance registering.