Eva Sopéoglou
Architect, BArch, MArch, PhD candidate, ARB, RIBA, SFHEA
University Teacher
Head of Technology
Environment and Climate Emergency lead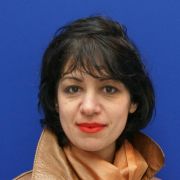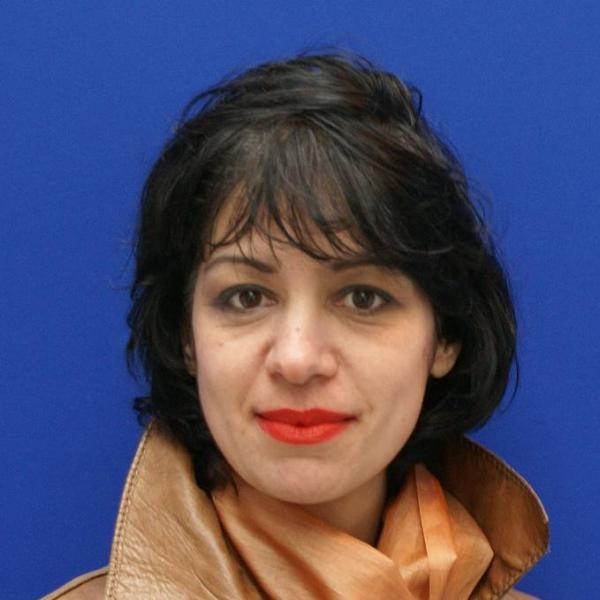 e.sopeoglou@sheffield.ac.uk
Arts Tower
Full contact details
Eva Sopéoglou
School of Architecture
Arts Tower
Western Bank
Sheffield
S10 2TN

Profile

I am Eva Sopéoglou, a practising architect, academic researcher and university lecturer. My work is concerned with the interaction of humans with the environment both within urban and natural contexts. A recurring theme is the relationship between interior, exterior and semi-enclosed spaces; this is an often overlooked aspect of space-making which I consider crucial, both in the public and domestic spheres. My work also pursues a keen interest in materials, craft and fabrication and a creative engagement with technology informed by a knowledge of architectural engineering, structures and advanced building design.

I am an experienced and passionate tutor and a regular invited critic in architecture schools across London, the UK and Greece. I particularly enjoy initiating design workshops to address ecological, technological or social agendas and leading student teams working with communities and through live projects. Prior to joining Sheffield School of Architecture, I taught design studio, technology and contextual studies at Kingston School of Art, University of Hertfordshire, Central St Martins and at the Architectural Association

My outlook on architectural practice is international. My professional work and academic research have attracted several international design awards, research grants and study scholarships while the work has been widely published and exhibited internationally.
Qualifications

2020 - present, UK. Senior Fellow of the Higher Education Academy - SFHEA (Fellowship reference: PR187247)
2008 – present (part-time). PhD Architecture Design candidate, The Bartlett, University College London UCL, London, UK
1998 – 1999. Master of Architecture post-professional degree in Emerging Technology, University of Pennsylvania, Weitzman School of Design, Philadelphia, USA
1994 – 1995. Erasmus exchange, École d'Architecture de Paris-La-Villette, Paris France
1991 – 1998. Dipl. Architectural Engineer. School of Architecture, Faculty of Engineering, Aristotle University of Thessaloniki (AUTh), Thessaloniki, Greece
 
Research interests

Architecture; Architectural design; Design Research; Practice-based Research; Environmental design and Sustainability; Climate Emergency; Urban ecology and micro-climatic urban design; Outdoor and semi-outdoor design; Thermal comfort and thermal perception; Phenomenology; Technology; Fabrication and Digital Fabrication; Architectural Craft, Materiality and Tectonics; Design Workshops; Live projects; Community and Public Engagement
Research group
Teaching interests

Head of Technology and leader of the Climate Emergency curriculum at SSoA. Studio tutor. Researcher. PhD by design supervisor.
Teaching activities

BA(Hons) Architecture:

Year 1 co-leader
Year 1 Design Studio tutor
Years 1-3 Environment and Technology
Year 3 Special Study (Dissertation)

MArch Architecture:

Year 5 Environment and Technology
Year 5 Research project (Dissertation)
Professional activities and memberships

2015 – present, UK. Chartered Member of the Royal Institute of British Architects – RIBA (Reg. no. 20001837)

2015 – present, UK. Registered Architect with the Architecture Registration Board – ARB (Reg. no. 084994D)

2000 – present, Greece. Professionally registered Architect with the Technical Chamber of Greece – TEE (Reg. no. 86794, EU-competent)