Travis Alan Mills
Architecture Studio Tutor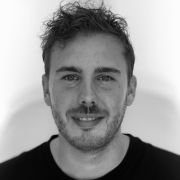 t.a.mills@sheffield.ac.uk
Arts Tower
Full contact details
Travis Alan Mills
School of Architecture
Arts Tower
Western Bank
Sheffield
S10 2TN

Profile

I am a first-year design tutor at SSoA, founder of Northern Workroom and a Part 2 Architectural Assistant at BDP Sheffield.

Northern Workroom, is a design studio which draws upon contemporary arts as a precedent for spatial environments. My passion for design extends past architectural bounds with interests in fashion and graphic design combined. Northern Workroom builds upon individual research into the temporal architectural merit of the fashion show and associated event architecture. We aim to challenge what is the perceived form of architecture by embracing the arts and social interaction. We prioritise the process of kinaesthetic learning as our methodology of design.

I studied for my Masters at Sheffield School of Architecture (SSoA) where my thesis project explored themes of regeneration, historic building renovation and activism. The project was based in Stoke-on-Trent and saw the creation of a city-wide plan and listed building renovation.

I studied for my Bachelor of Architecture at Sheffield School of Architecture and previously worked at BDP Manchester in the Education and Healthcare Sector. These projects were based nationally and internationally.
Qualifications

Sheffield School of Architecture, University of Sheffield BA(Hons) RIBA Pt.1

Sheffield School of Architecture, University of Sheffield MArch RIBA Pt.2 Distinction
Teaching activities

I am currently a Undergraduate Studio Tutor