Khalid Hamoodh
PhD Research Student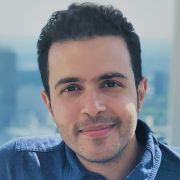 kahamoodh1@sheffield.ac.uk
Arts Tower
Full contact details
Khalid Hamoodh
School of Architecture
Arts Tower
Western Bank
Sheffield
S10 2TN

Profile

In 2009 Khalid received a bachelor from Umm al-Qura University (UQU) College of Engineering and Islamic Architecture in Saudi Arabia. After graduation, he practiced architectural jobs in two different organizations; first Holy Makkah Municipality where he worked as a technical supervisor in the City Hall being familiarized with municipal housing requirements. Second, Khalid worked in Zuhair Fayez Partnership Consultants as an Architect to design projects using standard architecture programs: AutoCAD, Photoshop, 3D Max and SketchUp.

In 2010, Khalid was accepted as an assistant lecturer at Al-Baha University (BU) in Saudi Arabia. After one year he received a scholarship to complete his education. Khalid travelled to the USA to study an intensive academic English language and skills courses at the University of Oregon in 2011, 2012. Then, in 2014 he awarded a master's degree in Interior Design from Lawrence Technological University (LTU) from the USA.

After the master's degree, Khalid practised teaching as a lecturer in BU from 2015 to 2017. And then, January 2018 he started a PhD research program in the UK at the University of Sheffield, School of Architecture.
Research interests

Project title: 
Using Road lighting to help pedestrians be safe and feel safe

Project outline: 
My project concerns road lighting in minor roads, where lighting in designed primarily for the needs of pedestrians (and cyclists). Pedestrians' needs include their safety and their feeling of safety. To receive a feeling of safety, pedestrians need to evaluate other people, road lighting should enhance the ability to make this evaluation. To do this we first need to understand what it is we look at. When you are walking alone along a road after dark and see another pedestrian ahead: what are the visual cues about the approaching person that tell you whether to approach or avoid? The British Standard and much past road lighting studies assumes the face is the critical target, but that has yet to be established.

Two experiments were conducted to compare the relative importance of different visual cues including the visibility of the face, the hands, gender and number of people. In the experiments, test participants were shown photographs of night-time scenes into which a target person/s has been digitally edited. Two methods of evaluation were used (category rating and paired comparisons).

The findings from both experiments suggested the importance of the exposed face for evaluating other pedestrians. If exposure of the face is reduced by clothing (wearing a hood) or lighting (back-lit rather than front-lit), then the degree of safety is reduced. However, this may be influenced by the nature of the images shown to subjects in these trials – a stimulus range bias. A further experiment is being planned to explore evaluations of other people using eye tracking.

Primary supervisor: 
Professor Steve Fotios

Co-supervisor: 
Dr. Jim Uttley

Date started: 15/01/2018
Research group