BA Architecture and Landscape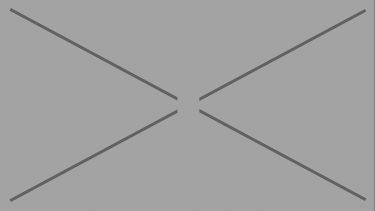 Why did you decide to study this course at Sheffield?
I decided to come to Sheffield because of the dual course. I've always been interested in design and making things as well the outdoors so couldn't turn the opportunity of studying both down!
What have you enjoyed about the course?
I've really enjoyed seeing the whole picture about the world we live in - not distinguishing between architecture and landscape per se. Also just the fact that we're part of two departments is great in a social sense because you're exposed to so many more people.
What skills have you gained while studying in Sheffield?
Knowledge of the built environment and its relationship to the space between the buildings. The importance of greenery in urban environments and how to manifest these thoughts into reality.
How do you think your degree experience will help you in your career?
Massively in nearly every way. The way that cities are starting to be thought of now is far more of a landscape led approach so my knowledge of both architecture and landscape is going to be of enormous value.
This is the only RIBA/LI accredited course in the UK so when I graduate there will only be eight other people in the whole country with the same skill set as myself.
How has studying at Sheffield informed the way you think about the subject?
Sheffield is a socially orientated school so I think I've definitely been directed down the route of putting people first. Architecture and Landscape are inherently about people so it is my belief that by putting the users first we will get better design.
What career aspirations do you currently have for after you graduate?
I would like to continue into practice after I graduate. I think I would like to move more into architecture but at somewhere where both internal and external spaces are regarded with equal importance.
Ultimately I would like to open my own interdisciplinary practice.
What advice would you give to a new Sheffield student?
It's a great school and fantastic city! Sheffield's proximity to the Peak District is something truly unique and amazing. There's a great vibrancy to the city and so many fun things if you're just willing to explore and look around a bit.
How should students make the most of University?
Try and put your all into the course and social life - make the most of this brilliant city and your time at university.
Go to the weekly SUAS talks! It's always interesting/thought-provoking to hear what different practitioners are doing in the world right now.