MEng Structural Engineering and Architecture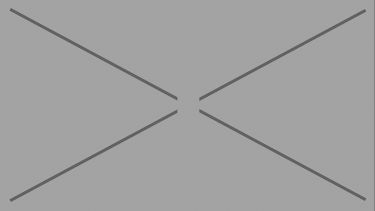 Why did you decide to study this course at Sheffield?
The dual course at the university of Sheffield is the only course to offer an accredited qualification for both architecture and engineering. The course seemed perfectly suited to my interests and career aspirations. After visiting the University at an open day, I knew the friendly atmosphere and student life was for me.
What have you enjoyed about the course?
Being able to study a varied, creative and academic course has been the main reason I've enjoyed it. I've been able to meet so many interesting and different people from a range of backgrounds throughout my studies. The content taught has been interesting, relevant and challenging, I've learnt so much! I've particularly enjoyed points in the course where the two sides have integrated in design projects.
What skills have you gained while studying in Sheffield?
The skill set I've developed whilst studying at Sheffield has not only been course based but from a wider university experience. Whilst studying I've been able to learn a lot about academic skills and research methods alongside studio design projects. It's been vital for me to develop communication and presentation skills in a creative way to be able to present design ideas. I've also been able to develop my time management and professional skills by balancing academic responsibilities alongside a part time job and being an active member in a university sports team committee.
How do you think your degree experience will help you in your career?
I feel confident going into the industry knowing I've been taught by some of the best tutors and professionals available. I've been able to experience lots of different areas of the wider construction industry which has helped refine my interests and aspirations.
How has studying at Sheffield informed the way you think about the subject?
Studying at Sheffield has given me a very people and community focussed approach to design. Sheffield is constantly considering the impact buildings can have on people and their communities, both positive and negative. This isn't just in the design briefs but is a whole school approach and being aware of some of the research the school is doing in this area has been inspiring and useful.
What career aspirations do you currently have for after you graduate?
During my final year studying, I have secured a dream graduate job as a building structures engineer at Arup.
What advice would you give to a new Sheffield student?
My advice to a new Sheffield student would be to go out and find the things you enjoy. There's so many opportunities and experiences Sheffield has to offer - you've just got to go and find the ones for you and get the most out of them! You'll hopefully make lifelong friends, learn so much and have fun doing it all.
How should students make the most of University?
By tackling and trying to enjoy all the challenges the course throws at you, asking questions and utilising the excellent teaching. Try and balance this alongside extracurricular activities and socialising, it's so important to get the right work-life balance from the start.
What is your favourite thing about Sheffield?
The friends I've made whilst studying here. Course mates, housemates as well friends from societies and sports teams have always been a constant source of fun and support whilst studying! I've been lucky enough to meet and become best friends with such a range of people from different backgrounds and upbringings who've all helped me grow and learn so much.
Is there anything else you would like to share with prospective students?
The course is challenging but so rewarding. The skills you develop will make the difference when applying for jobs and help you to focus on the path you wish to take after university. The friends you'll make will hopefully be for the rest of your life and it's the best thing I ever did!