Recent publications from members of the Bateson Centre.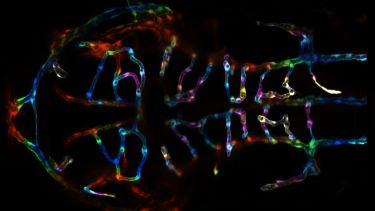 Hammond FR, Lewis A, Elks PM (2020). If it's not one thing, HIF's another: Immunoregulation by hypoxia inducible factors in disease.  FEBS J doi: 10.1111/febs.15476.
Solis-Castro OO, Boissonade FM, Rivolta MN (2020). Establishment and neural differentiation of neural crest-derived stem cells (NCSCs) from human dental pulp in serum-free conditions. Stem Cells Transl Med.  doi: 10.1002/sctm.20- 0037.
Lannoy M, Valluru MK, Chang L, Abdela-Ali F, Peters DJM, Streets AJ, Ong ACM (2020). The positive effect of selective prostaglandin E2 receptor EP2 and EP4 blockade on cystogenesis in vitro is counteracted by increased kidney inflammation in vivo. Kidney Int. doi: 10. 1016/ j.king.2020.02.012.
Magayr TA, Song X, Streets AJ, Vergoz L, Chang L, Valluru MK, Yap HL, Lannoy M, Haghighi A, Simms RJ, Tam FWK, Pei Y, Ong ACM (2020). Global microRNA profiling in human urinary exosomes reveals novel disease biomarkers and cellular pathways for autosomal dominant polycystic kidney disease. Kidney Int. S0085-2538(20)30229-5.
Apostolopoulou AA, Lin AC (2020). Mechanisms underlying homeostatic plasticity in the Drosophila mushroom body in vivo. Proc Natl Acad Sci USA 201921294.
Baidžajevas K, Hadadi É, Lee B, Lum J, Shihui F, Sudbery I, Kiss-Tóth E, Wong SC, Wilson HL (2020). Macrophage polarisation associated with atherosclerosis differentially affects their capacity to handle lipids. Atherosclerosis 305:10-18.
Ruske LJ, Kursawe J, Tsakiridis A, Wilson V, Fletcher A, Blythe RA, Schumacher LJ (2020). Coupled differentiation and division of embryonic stem cells inferred from clonal snapshots.  Phys Biol. doi: 10.1088/1478-3975/aba041.
Watson K, Russell CD, Baillie JK, Dhaliwal K, Fitzgerald JR, Mitchell TJ, Simpson AJ, Renshaw SA, Dockrell DH (2020). Developing novel host-based therapies targeting microbicidal responses in macrophages and neutrophils to combat bacterial antimicrobial resistance. Front Immunol. 11:786.
Gibson JF, Prajsnar TK, Hill CJ, Tooke AK, Serba JJ, Tonge RD, Foster SJ, Grierson AJ, Ingham PW, Renshaw SA, Johnston SA (2020). Neutrophils use selective autophagy receptor Sqstm1/p62 to target Staphylococcus aureus for degradation in vivo in zebrafish. Autophagy 1-10.
Naase H, Harling L, Kidher E, Sepehripour A, Nguyen B, Kapelouzou A, Cokkinos D, Stavridis G, Angelini G, Evans PC, Athanasiou T (2020).  Toll-like Receptor 9 and the Inflammatory Response to Surgical Trauma and Cardiopulmonary Bypass.  J Cardiothorac Surg. 15(1):137.
Buckley CM, Pots H, Gueho A, Vines JH, Munn CJ, Phillips BA, Gilsbach B, Traynor D, Nikolaev A, Soldati T, Parnell AJ, Kortholt A, King JS (2020). Coordinated Ras and Rac activity shapes macropinocytic cups and enables phagocytosis of geometrically diverse bacteria. Current Biology doi: 10.1016/j.cub.2020.05.049.
Fenaroli F, Robertson JD, Scarpa E, Gouveia VM, Di Guglielmo C, De Pace C, Elks PM, Poma A, Evangelopoulos D, Ortiz |Canseco J, Marriott HM, Dockrell DH, Foster S, McHugh TD, Renshaw SA, Samitier Marti J, Battaglia G, Rizzello L (2020).  Polymersomes Eradicating Intracellular Bacteria.  ACS Nano doi: 10.1021/ acsnano.0c01870.
Schild Y, Mohamed A, Wootton EJ, Lewis A, Elks PM (2020). Hif-1alpha stabilisation is protective against infection in zebrafish comorbid models.  FEBS J. doi: 10.1111/febs.15433.
Halliwell JA, Frith TJR, Laing O, Price CJ, Bower OJ, Stavish D, Gokhale PJ, Hewitt Z, El-Khamisy SF, Barbaric I, Andrews PW (2020).  Nucleosides rescue replication-mediated genome instability of human pluripotent stem cells.  Stem Cell Reports 14: 1-9.
Marchi D, Santhakumar K, Markham E, Li N, Storbeck KH, Krone N, Cunliffe VT, van Eeden FJM (2020). Bidirectional crosstalk between Hypoxia-Inducible Factor and glucocorticoid signalling in zebrafish larvae.  PLoS Genet. 16(5):e1008757.
Weber T, Schlotawa L, Dosch R, Hamilton N, Kaiser J, Schiller S, Wenske B, Gartner J, Henneke M (2020). Zebrafish disease model of human RNSSET2 deficient cystic leukoencephalopathy displays abnormalities in early microglia.  Biol Open. Pii: bio.049239.
Kim HR, Santhakumar K, Markham E, Baldera D, Greenald D, Bryant HE, El-Khamisy SF, van Eeden FJ (2020). Investigation of the role of VHL-HIF signalling in DNA repair and apoptosis in zebrafish. Oncotarget 11(13):1109-1130.
Alqarni AM, Zeidler MP (2020). How does methotrexate work? Biochem Soc Trans. pii: BST20190803.
Hamilton N, Rutherford HA, Petts JJ, Isles HM, Weber T, Henneke M, Gartner J, Dunning MJ, Renshaw SA (2020). The failure of microglia to digest developmental apoptotic cells contributes to the pathology of RNASET2-deficient leukoencephalopathy. Glia. doi.org/ 10.1002/glia.23829
Plant T, Eamsamarng S, Sanchez-Garcia MA, Reyes L, Renshaw SA, Coelho P, Mirchandani AS, Morgan JM, Ellett FE, Morrison T, Humphries D, Watts ER, Murphy F, Raffo-Iraolagoitia XL, Zhang A, Cash JL, Loynes C, Elks PM, van Eeden F, Carlin LM, Furley AJW, Whyte MKB, Walmsley SR (2020). Semaphorin 3F signalling actively retains neutrophils at sites of inflammation. J Clin Invest. pii: 13084.
Davis RL, Wong SL, Carling PJ, Payne T, Sue CM, Bandmann O (2020). Serum FGF-21, GDF-15, and blood mtDNA copy number are not biomarkers of Parkinson disease. Neurol Clin Pract. 10(1):40-46.
Boddy SL, Romero-Guevara R, Ji AR, Unger C, Corns L, Marcotti W, Rivolta MN (2020). Generation of Otic Lineages from Integration-Free Human-Induced Pluripotent Stem Cells Reprogrammed by mRNAs. Stem Calls Int. 3692937.
Prajsnar TK, Serba JJ, Dekker BM, Gibson JF, Masud S, Fleming A, Johnston SA, Renshaw SA, Meijer AH (2020). The autophagic response to Stephylococcus aureus provides an intracellular niche in neutrophils. Autophagy 1-15.
Tait C, Chinnaiya K, Manning E, Murtaza M, Ashton JP, Furley N, Hill CJ, Alves CH, Wijnholds J, Erdmann KS, Furley A, Rashbass P, Das RM, Storey KG, Placzek M (2020). Crumbs2 mediates ventricular layer remodelling to form the spinal cord central canal. PLoS Biol. 18(3):e3000470.
Fielden J, Wiseman K, Torrecilla I, Li S, Hume S, Chiang SC, Ruggiano A, Narayan Singh A, Freire R, Hassanieh S, Domingo E, Vendrell I, Fischer R, Kessler BM, Maughan TS, El-Khamisy S, Ramadan K (2020). TEX264 coordinates p97- and SPRTN-mediated resolution of topoisomerase 1-DNA adducts. Nat Commun. 11(1):1274.
McCracken AW, Adams G, Hartshorne, Tatar M, Simons MJP (2020). The hidden costs of dietary restriction: Implications for its evolutionary and mechanistic origins. Sci Adv. 6(8):eaay3047.
Mittal AM, Gupta D, Singh A, Lin AC, Gupta N (2020). Multiple network properties overcome random connectivity to enable stereotypic sensory responses. Nat Commun. 11(1):1023.
Stirling DR, Suleyman O, Gil E, Elks PM, Torraca V, Noursadeghi M, Tomlinson GS (2020). Analysis tools to quantify dissemination of pathology in zebrafish larvae. Sci Rep. 10(1):3149.
Carling PJ, Mortiboys H, Green C, Mihaylov S, Sandor C, Schwartzentruber A, Taylor R, Wei W, Hastings C, Wong S, Lo C, Evetts S, Clemmens H, Wyles M, Wilcox S, Payne T, Hughes R, Ferraiuolo L, Webber C, Hide W, Wade-Martins R, Talbot K, Hu MT, Bandmann O (2020). Deep phenotyping of peripheral tissue facilitates mechanistic disease stratification in sporadic Parkinson's disease. Prog Neurobiol. 101772.
Lodge KM, Cowburn AS, Li W, Condliffe AM (2020). Int J Mol Sci. 21(4).
Grimes DR, Fletcher AG (2020). Close encounters of the cell kind: The impact of contact inhibition on tumour growth and cancer models. Bull Math Biol. 82(2):20.
King JS, Smythe E (2020). Water loss regulates cell and vesicle volume. Science 367(6475):246-247.
Lam Z, Condliffe AM (2020). Prekallikrein – an emerging therapeutic target for Klebsiella pneumoniae infection? J. Pathol. doi:10.1002/ path.5382. 
Gomez I, Ward B, Souihol C, Recarti C, Ariaans M, Johnston J, Burnett A, Mahmoud M, Luong LA, West L, Long M, Parry S, Woods R, Hulston C, Benedikter B, Niespolo C, Bazaz R, Francis S, Kiss-Toth E, van Zandvoort M, Schober A, Hellewell P, Evans PC, Ridger V (2020). Neutrophil microvesicles drive atherosclerosis by delivering miR-155 to atheroprone endothelium. Nat Commun. 11(1):214.
Metzner A, Griffiths JD, Streets AJ, Markham E, Philppou T, van Eeden FJM, Ong ACM (2020). A high throughput zebrafish chemical screen reveals ALK5 and non-canonical androgen signaling as modulators of the pkd2-/- phenotype. Sci Rep. 10(1):72.
Whitfield TT (2020). Cilia in the developing zebrafish ear. Philos Trans R Soc Lond B Biol Sci. 375(1792):20190163.
Vine JH, King JS (2019). The endocytic pathways of Dictyostelium discoideum. Int J Dev Biol. 63(8-9-10):461-471.
Finegan TM, Hervieux N, Nestor-Bergmann A, Fletcher AG, Blanchard GB, Sanson B (2019). The tricellular vertex-specific adhesion molecule Sidekick facilitates polarised cell intercalation during Drosophila axis extension. PLoS Biol. 17(12):e3000522.
Kinsella CM, Ruiz-Ruano FJ, Dion-Cote AM, Charles AJ, Grossmann TI, Cabrero J, Dappei D, Hemmings N, Simons MJP, Camacho JPM, Forstmeier W, Suh A (2019). Programmed DNA elimination of germline development genes in songbirds. Nat Commun. 10(1):5468.
Hajdamowicz NH, Hull RC, Foster SJ, Condliffe AM (2019). The Impact of Hypoxia on the Host-Pathogen Interaction between Neutrophils and Staphylococcus aureus. Int J Mol Sci 20(22).
Li N, Oakes JA, Storbeck K, Cunliffe VT, Krone N (2019). The P450 side chain cleavage enzyme Cyp11a2 facilitates steroidogenesis in zebrafish. J Endocrinol. doi: 10.1530/JOE-19-0384.
Johnston JM, Angyal A, Bauer RC, Hamby S, Suvarna SK, Baidzajevas K, Hegedus Z, Dear TN, Turner M, Cardiogenics Consortium, Wilson HL, Goodall AH, Rader DJ, Shoulders CC, Francis SE, Kiss-Toth E (2019). Myeloid Tribbles 1 induces early atherosclerosis via enhanced foam cell expansion. Sci Adv. 5(10):eaax9183.
Scott JG, Maini PK, Anderson ARA, Fletcher AG (2019). Inferring Tumour Proliferative Organsiation from Phoylogenetic Tree Measures in a Computational Model. Syst Biol. doi: 10.1093/sys 070. 
Allen SP, Hall B, Woof R, Francis L, Gatto N, Shaw AC, Myszczynska M, Hemingway J, Coldicott I, Willcock A, Job L, Hughes RM, Boschian C, Bayatti N, Heath PR, Bandmann O, Mortiboys H, Ferraiuolo L, Shaw PJ (2019). C9orf72 expansion within astrocytes reduces metabolic flexibility in amyotrophic lateral sclerosis. Brain doi: 10.1093/brain/awz302.
Batalha IL, Bernut A, Schiebler M, Ouberai MM, Passemar C, Klapholz C, Kinna S, Michel S, Sader K, Castro-Hartmann P, Renshaw SA, Welland ME, Andres Floto R (2019). Polymeric nanobiotics as a novel treatment for mycobacterial infections. J Control Resease doi: 10.1016/ j.jconrel.2019.10.009.
Rahman A, Henry KM, Herman KD, Thompson AAR, Isles HM, Tulotta C, Sammut D, Rougeot JJ, Khoshaein N, Reese AE, Higgins K, Tabor C, Sabroe I, Zuercher WJ, Savage CO, Meijer AH, Whyte MK, Dockrell DH, Renshaw SA, Prince LR (2019). Inhibition of ErbB kinase signaling promotes resolution of neutrophilic inflammation. Elife 8:e50990.
Zun PS, Narracott AJ, Evans PC, van Rooij BJM, Hoekstra AG (2019). A particle-based model for endothelial cell migration under flow conditions. Biomech Model Mechanobiol. doi: 10.1007/ s10237-019-01239-w. 
PM (2019). Hypoxia Induces Macrophage tnfa Expression via Cyclooxygenase and Prostaglandin E2 in vivo. Front. Immunol. doi.org/10.3389/fimmu. 2019.02321.
Soman SK, Bazala M, Keatinge M, Bandmann O, Kuznicki J (2019). Restriction of mitochondrial calcium overload by mcu inactivation renders neuroprotective effect in Zebrafish models of Parkinson's disease. Biol Open. doi: 10.1242/bio.044347.
Francis S, Thomas S, Luben R, Sousos N, Mead A, Snowden JA, Zeidler MP (2019). Low-dose methotrexate: potential clinical impact on haematological and constitutional symptoms in myeloproliferative neoplasms. Br J Haematol. doi: 10.111/bjh.16193.
Rutherford HA, Hamilton N (2019). Animal Models of Leukodystrophy: A new perspective for the development of therapies. FEBS J doi:10.1111/ febs.15060.
Souihol C, Gauci I, Feng S, Tardajos Ayllon B, Mahmoud M, Canham L, Fragiadaki M, Serbanovic-Canic J, Ridger V, Evans PC (2019). Homeobox B9 integrates bone morphogenic protein 4 with inflammation at atheroprone sites. Cardiovasc Res. Doi: 10.1093/cvr/cvz235.
Ibler AEM, Elghazaly M, Naylor KL, Bulgakova NA, El-Khamisy S, Humphreys D (2019). Typhoid toxin exhausts the RPA response to DNA replication stress driving senescence and Salmonella infection. Nat Commun. 10(1):4040.
Chhabria K, Vouros A, Gray C, MacDonald RB, Jiang Z, Wilkinson RN, Plant K, Vasilaki E, Howarth C, Chico TJA (2019). Sodium nitroprusside prevents the detrimental effects of glucose on the neurovascular unit and behaviour in zebrafish. Dis Model Mech. doi: 10.1242/dmm.039867. 
Tosi S, Campbell K (2019). 3D tracking of migrating cells from live microscopy time-lapses. Methods Mol Biol. 2040:385-395.
Fernandes JG, Franco NH, Grierson AJ, Hultgren J, Furley AJW, Olsson IAS (2019). Methodological standards, quality of reporting and regulatory compliance in animal research on amyotrophic lateral sclerosis: a systematic review. BMJ Open Science 3:e000016.
Hughes BM, Burton CS, Reese A, Jabeen MF, Wright C, Willis J, Khoshaein N, Marsh EK, Peachell P, Sun SC, Dockrell DH, Marriott HM, Sabroe I, Condliffe AM, Prince LR (2019). Pellino-1 Regulates Immune Responses to Haemophilus influenzae in Models of Inflammatory Lung Disease. Front Immunol. 10:1721.
Tomecka MJ, Ethiraj LP, Sanchez LM, Roehl HH, Carney TJ (2019). Clinical pathologies of bone fracture modelled in zebrafish. Dis Model Mech. 12(9).
Souihol C, Serbanovic-Canic J, Fragiadaki M, Chico TJ, Ridger V, Roddie H, Evans PC (2019). Endothelial responses to shear stress in atherosclerosis: a novel role for developmental genes. Nature Reviews Cardiology 17(1):52-63.
Isles HM, Herman KD, Robertson AL, Loynes CA, Prince LR, Elks PM, Renshaw SA (2019). The CXCL12/CXCR4 signaling axis retains neutrophils at inflammatory sites in zebrafish. Front. Immunol. doi: 10.3389/fimmu.2019.017 84.
Li Y, James SJ, Wyllie DH, Wynne C, Czibula A, Bukhari A, Pye K, Bte Mustafah SM, Fajka-Boja R, Szabo E, Angyal A, Hegedus Z, Kovacs L, Hill AVS, Jefferies CA, Wilson HL, Yongliang Z, Kiss-Toth E (2019). TMEM203 is a binding partner and regulator of STING-mediated inflammatory signaling in macrophages. Proc Natl Acad Sci U S A doi: 10.1073/pnas. 190109 0116. 
Abugable AA, Morris JLM, Palminha NM, Zaksauskaite R, Ray S, El-Khamisy SF (2019). DNA repair and neurological disease: From molecular understanding to the development of diagnostics and model organisms. DNA Repair (Amst). 102669.
Oakes JA, Li N, Wistow BRC, Griffin A, Barnard L, Storbeck KH, Cunliffe VT, Krone NP (2019). Ferredoxin 1b deficiency leads to testis disorganization, impaired spermatogenesis and feminization in zebrafish. Endocrinology. doi: 10.1210/2n.2019-00068.
Gremese E, Alivernini S, Tolusso B, Zeidler MP, Ferraccioli G (2019). JAK inhibition by methotrexate (and csDMARDs) may explain clinical efficacy as monotherapy and combination therapy. J Leukoc Biol. doi: 10.1002/JLB.5RU0519-145R.
Amin H, Lin AC (2019). Neuronal mechanisms underlying innate and learned olfactory processing in Drosophila. Current opinion in Insect Science 36:9-17.
Fisher KH, Strutt D, Fletcher AG (2019). Experimental and Theoretical Evidence for Bidirectional Signaling via Core Planar Polarity Protein Complexes in Drosophila. iScience 17:49-66.
Osman DI, El-Sheikh SM, Sheta SM, Ali OI, Salem AM, Shousha WG, El-Khamisy SF, Shawky SM (2019). Nucleic acids biosensors based on metal-organic framework (MOF): Paving the way to clinical laboratory diagnosis. Biosens Bioelectron 141:111451.
Contact us
The Bateson Centre
Firth Court
The University of Sheffield
Western Bank
Sheffield S10 2TN
bateson@sheffield.ac.uk
+44 114 222 2710
Flagship institutes
The University's four flagship institutes bring together our key strengths to tackle global issues, turning interdisciplinary and translational research into real-world solutions.