Alumnus helps to bring healthcare apps to market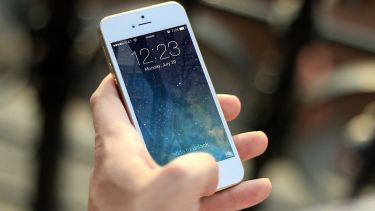 Since graduating in 2019, Bioengineering alumnus, Román Rocha Lawrence, has been working as the Research and Development Manager at Elaros 24/7 Ltd, a specialist in digital healthcare solutions based in Sheffield. During this time, Román has been able to apply his understanding of bioengineering to advance the development of a number of the company's products.
Perhaps the most relevant to this moment in time is a digital assessment, triage, management and monitoring tool, known as the C19-YRS, used by clinicians supporting Long COVID patients and for patients to track their own recovery and rehabilitation. Patients use the app to record information about their symptoms over a period of time, while clinicians use a secure web portal to access the data and assess patients remotely. 
The original 'COVID-19 Yorkshire Rehabilitation Scale' (C19-YRS) assessment has been adopted by clinics nationwide and is currently administered as a hardcopy paper form or used as a telephone screening tool. The digital version will help to streamline service delivery, automatically capturing data from more patients remotely, in order to present their symptoms to clinicians sooner to help guide their rehabilitation.
The official press release of the system can be found here: https://c19-yrs.com/digital-c19-yrs-officially-launched/ 
In addition, Elaros has a range of other apps which seek to enhance health services by tackling issues relating to dehydration in older adults, children's sleep and the remote diagnosis of lower urinary tract symptoms. Furthermore, the company has developed a digital companion system to support the delivery and management of subjects undergoing clinical trials as part of a project which will be managed by another Sheffield alumnus and the latest member to join their team, Gabriel Clarkson.
But, it's not just digital solutions that Elaros and Román are developing. Working alongside Dr Alberto Marzo in the Department of Mechanical Engineering at the University of Sheffield, Elaros are developing a biodegradable paper-based asthma spacer as part of a PhD project.
Of his time studying at the University of Sheffield, Román comments: "Studying an interdisciplinary degree helped to provide me with a core understanding and appreciation of various biology and engineering topics and potential applications within healthcare. This has helped me to understand real-life problems faced by clinicians and in society better, and to explore ideas on how technology and digital health in particular can be used to address these challenges."