Study bioengineering at Sheffield and you'll be part of extraordinary developments in science and technology.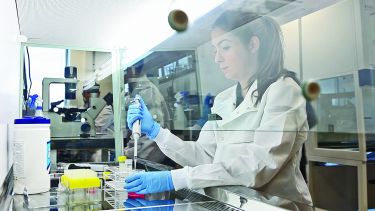 You'll be taught by academic staff who are at the forefront of developments in tissue and bone engineering, 3D printing, biophotonics and more. In a rapidly changing field, you'll learn about the very latest techniques and technology.
This is our primary degree programme, available as a three year BEng or a four year MEng.
From electronics and control systems to materials science and chemical engineering, you'll study a broad range of subjects initially which will give you a comprehensive understanding of core engineering principles. From your second year onwards you'll begin to specialise on one of our unique streams.
Throughout you'll be taught by experts from across the engineering, scientific and medical spheres who will bring their subjects to life through an innovative programme of study. You'll graduate as a highly employable multidisciplinary engineer with the ability to work across traditional engineering subject boundaries.
2023-24 entry
This degree is all about maximising your employability.
You'll follow the same academic programme as our main Bioengineering course, but you may also have an opportunity to spend a year within an engineering company in a graduate-level role. It's available as a four year BEng or a five year MEng.
A placement year will contextualise your academic studies, allowing you to experience first-hand the culture in industry, as well as making contacts and honing your professional skills. It will give you a distinct advantage in the job market upon graduation.
Throughout, you'll be supported by our dedicated Year in Industry team. They have strong links with companies across the engineering sector and they're here to help you find a placement, advise on the application process and visit you whilst you're out in industry.
2023-24 entry
If you want to study Bioengineering, but you don't meet the entry requirements to go straight into year one, our Science and Engineering Foundation Year could be the route for you.
This one-year course will prepare you for degree-level study by improving your knowledge and understanding of maths, chemistry and physics, as well as the fundamental principles of engineering.
After successfully completing the foundation year, you are guaranteed to progress onto one of our three year BEng or four year MEng degree courses.
2023-24 entry
Bioengineering with a Foundation Year MEng or BEng 
---
The content of our courses is reviewed annually to make sure it's up-to-date and relevant. Individual modules are occasionally updated or withdrawn. This is in response to discoveries through our world-leading research; funding changes; professional accreditation requirements; student or employer feedback; outcomes of reviews; and variations in staff or student numbers. In the event of any change, we'll consult and inform students in good time and take reasonable steps to minimise disruption.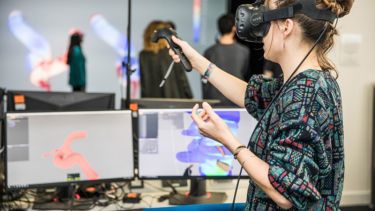 Careers and Employability
Using ground-breaking technological innovation and the precision of carefully-applied engineering concepts, bioengineering is a distinctive subject area in its own right that is changing lives all over the world.
Students who study Bioengineering develop knowledge and transferable skills tailored to their interests and their career aims. Having these skills makes them attractive to potential employers.
Explore the University
Discover why Sheffield is the right choice for you at one of our open days or events.