About the Department of Animal and Plant Sciences
The Department of Animal and Plant Sciences is home to one of the biggest communities of whole-organism biologists in the UK.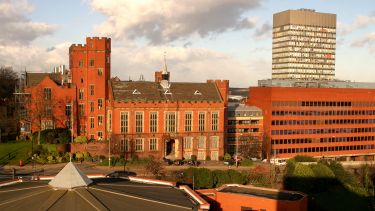 Research
Our research covers animals, plants, humans, microbes, evolution and ecosystems, in habitats ranging from the polar regions to the tropics. This work aims to shed new light on the fundamental processes that drive biological systems and help solve pressing environmental problems.
Researchers work closely with organisations ranging from the UK Environment Agency and the Royal Horticultural Society, to Heineken and Shell. We're developing fundamental understanding of biological processes at scales from the molecular to the global, drawing on techniques as diverse as DNA sequencing and remote sensing, and applying this understanding to critical environmental problems.
Our students
We are also training the next generation of biologists. We run a range of undergraduate degrees in biology, ecology and conversation biology, plant sciences and zoology. We also run a number of masters courses in whole organism biology, and recruit new PhD students to support our research across our specialisms.
Facilities
The department houses a number of specialist research facilities. The Arthur Willis Environment Centre provides state-of-the-art 'GroDome' plant growth facilities comprising 16 discrete compartments with the capacity to simulate a range of current environments as well as future climate scenarios. The NERC Biomolecular Analysis Facilities here in Sheffield provides molecular genetics facilities and training to the UK community in the science areas that fall under the remit of the NERC.
Alfred Denny Building
The Department of Animal and Plant Sciences is located in the Alfred Denny Building which stands at the heart of the University campus, adjacent to the Students' Union and just 15 minutes from the city centre.
Throughout the department are hidden surprises from large, purpose-built research and teaching labs to the Alfred Denny Museum. The museum was established in 1905 and named after the department's first Professor of biology. Many of the specimens have been in the museum since the early 1900s and the facility has been in continuous use for teaching undergraduates for more than 100 years.
A world top-100 university
We're a world top-100 university renowned for the excellence, impact and distinctiveness of our research-led learning and teaching.