Researchers launch first of its kind course to train scientists in how to combat antimicrobial resistance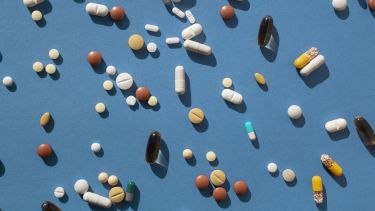 The new postgraduate course, MSc Antimicrobial Resistance, is the first of its kind. It has been designed in collaboration with the NHS to train students for roles in public health, policymaking and scientific research.
Students will learn how infections occur, how antibiotics are used to treat them, and how the issue of antimicrobial resistance has emerged in response to the widespread use of antibiotics.
They will also learn about the political and scientific interventions being developed to overcome antimicrobial resistance, and complete an in-depth laboratory training programme based on the latest clinical science.
The course is led by experts in The Florey Institute, which is leading cutting-edge studies into infectious disease, and the Departments of Molecular Biology & Biotechnology and Infection, Immunity & Cardiovascular Disease.
Dr Claire Turner, course director, said: "There is an urgent need to combat antimicrobial resistance, which is causing thousands of deaths every year and making it increasingly difficult to treat infectious diseases.
"As well as improving understanding of when antibiotics should be used through initiatives like World Antibiotic Awareness Week, we need to train a new generation of scientists with the expertise to find and implement new treatments for infections that are resistant to the effects of traditional antibiotics."
World Antibiotic Awareness Week is an initiative led by the World Health Organisation. As well as raising awareness of antibiotic resistance, it is designed to encourage good practices among the public, health workers and policymakers to combat spread of antibiotic resistance.
Former University of Sheffield scientist Howard Florey was instrumental in developing the first antibiotic, penicillin. He was awarded the Nobel Prize in Physiology or Medicine alongside Sir Ernst Boris Chain and Sir Alexander Fleming in 1945.
Since then, antibiotics have been a crucial weapon in the fight against bacterial infections. But their overuse and misuse has created a new challenge in antimicrobial resistance, where bacteria and other microbes become resistant to the effects of antimicrobials.
This is complicating treatments for diseases such as Staphylococcus aureus, HIV and malaria, and drug resistant infections are already causing up to 50,000 deaths each year in Europe and the USA alone.
Professor Simon Foster, co-ordinator of The Florey Institute, said: "The University of Sheffield is committed to playing its part in the fight against antimicrobial resistance. We are home to a thriving community of scientists who are studying infectious disease, and we work closely with clinicians to develop treatments that will deliver for patients. The MSc Antimicrobial Resistance course is about building on that expertise so that graduates can go out and play an even bigger role in overcoming this huge challenge that society faces."
A world top-100 university
We're a world top-100 university renowned for the excellence, impact and distinctiveness of our research-led learning and teaching.