Dr Andrea Paterlini
University Teacher in Plant Molecular Biology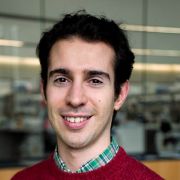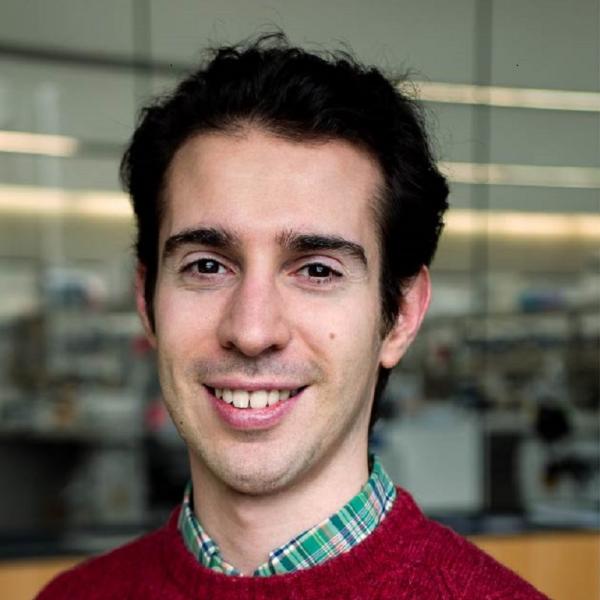 Profile

When I started my undergraduate degree at the University of Edinburgh, back in 2012, I was not planning to study plants. It was the Gatsby Plant Science Summer School in my second year that opened my mind to this idea. I switched my degree and I have never regretted this choice. I would encourage current students to explore different paths and take up all the opportunities that might be available to them.

In parallel to my studies, I spent time in the laboratory of Prof. Karl Oparka, identifying novel fluorescent chemicals to image the phloem, a specialised vascular tissue in plants. I also went on to complete a summer Sainsbury Undergraduate Studentship on the regulation of shoot branching, working with Prof Ottoline Leyser at the Sainsbury Laboratory in Cambridge. These experiences solidified my passion for plant research.

In 2016 I returned to the Sainsbury Laboratory to complete a Gatsby supported PhD Studentship with Prof. Yrjo Helariutta and Prof. Ottoline Leyser. I undertook a multiscale study of plasmodesmata, the small pores connecting pant cells, in the model species Arabidopsis thaliana. I was also involved in public engagement activities that enabled me to widely disseminate my plant knowledge and enthusiasm.

After my PhD, I completed a short post-doc with Dr. Emmanuelle Bayer in Bordeaux (France). This was an opportunity to further explore some research themes that had emerged during my PhD, namely the membrane contact site nature of PD and their unique molecular composition.

After this experience, I returned to the UK to take up an academic-related position at the University of Cambridge. I had a desire to have a more direct impact on education. Fostering the next generation of researchers and science-minded people felt as relevant as advancing scientific knowledge in first person. I worked as the Project Coordinator for Higher Education at the Gatsby Plant Science Education Programme. In this role I devised and delivered activities with the goal of promoting (plant) science careers among undergraduate students.

I have now joined the University of Sheffield, working as a University Teacher. I hope to continue to have a positive impact on (plant science) education. If you are a student keen to discuss curriculum and career options, feel free to reach out.

https://mobile.twitter.com/apaterliny
Qualifications

2022 - present: University Teacher in Plant Molecular Biology, School of Biosciences, University of Sheffield, UK
2021 - 2022: Project Coordinator for Higher Education, Gatsby Plant Science Education Programme (GPSEP) - University of Cambridge, UK
2020 - 2021: Research Associate, Plant Science, Laboratoire de Biogenèse Membranaire, FR
2016 - 2020: PhD, Sainsbury Laboratory – University of Cambridge, Cambridge, UK
Research interests

Plasmodesmata (PD) are small pores connecting neighbouring plant cells. These complex and dynamic structures are of fundamental importance for cell-cell/long-distance communication and transport in plants. They are attractive targets for research as PD can influence resource allocation within a plant, a trait closely linked to crop productivity. A better understanding PD biology might unlock the food security of the future.

During my academic career I have studied different facets of PD biology using a range of experimental and computational approaches. I have looked at processes both at the ultrastructural and at the whole-plant level. All my results have been products of fruitful collaborations and discussions within and between groups.

I am happy to discuss about PD and phloem (a specialised vascular transport system whose function is underpinned by PD) with anyone interested.
Publications

Journal articles

Chapters
Teaching activities

Level 4 modules /MSc courses

MBB401 Introduction to Research Methodology
MBB402 Advanced Literature Review
MBB403 Extended Laboratory Project
MBB405/MBB6405 Advanced Research Topics
MBB6403 Research Project

Level 3 modules

MBB304 Plant Biotechnology
MBB343 Biochemical Signalling
MBB380 Project

Level 2 Modules

MBB265 Practical Molecular Bioscience 2

Level 1 Modules
Professional activities and memberships

2015 - present Gatsby Plant Sciences Network

Associated online activities:

Gatsby Plant Sciences Summer School (GPSSS) 2022 Alumni Symposium – Founder and speaker

GPSSS 2021 – Event organiser

Gatsby Plant Sciences Training Weekend 2021 - "How to survive the transition from undergraduate to PhD student" Session leader

GPSSS 2020 - Career Panellist

2016 - 2020 British Society of Developmental Biology

2016 - 2019 Royal Society of Biology

Associated activities:

Roadmap for the plant science sector UKPSF workshop 2016 – Edinburgh – Invited participant

2021 Chair of "Inclusive community" panel - EMBO Intercellular communication and plasmodesmata in plant development and disease - Online