Mr Tom Sheard
School of Biosciences
Research Associate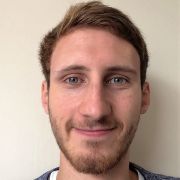 T.Sheard@sheffield.ac.uk
N/A
Firth Court
Full contact details
Mr Tom Sheard
School of Biosciences
Firth Court
Western Bank
Sheffield
S10 2TN

Profile

2021-present – Postdoctoral research associate, Dept. of Molecular Biology and Biotechnology, University of Sheffield, UK
Qualifications

2016-2021 – PhD, Faculty of Biological Sciences, University of Leeds, UK
2015-2016 – MPhil, Faculty of Biology, Medicine and Health, University of Manchester, UK
Research interests

Super-resolution microscopy imaging techniques allow scientists to see nanoscale structures. These techniques often require specialist equipment and knowledge, rendering them inaccessible to a significant number of scientists in the field.

 

In my post-doctoral research position I will develop accessible imaging techniques, making use of the novel super-resolution technique called expansion microscopy (ExM), which uses expanding hydrogels to physically inflate a sample to increase the resolution of imaging.

 

I will innovate the ExM methodology, investigating new gel chemistries, fluorescent probes, and understanding the even-ness (isotropy) of expansion with calibration structures.

 

I am interested in implementing ExM in novel applications which will benefit from improved resolution to see biological targets such as proteins, lipids and genetic material.