Studying forensic anatomy in third year

Charlotte Carter
MBiomedSci Biomedical Science
Studied the third-year Forensic Anatomy module
Working in a forensic-related field is something Charlotte is keen to explore in the future and the forensic anatomy module allowed her to put her new forensic anatomy skills into practice, completing coursework linked to the work a forensic scientist would do.
I chose to study the Forensic Anatomy module because I wanted to further the knowledge I gained from the Human Anatomy module in my second year, as well as build a greater understanding of forensic science.
Continuing to work with cadavers and gain practical experience was extremely beneficial to my learning and overall enjoyment of the course.
The guest lecturers included specialists in forensic science who gave insightful talks on the subject, as well as some case studies which helped to show the real world applications of the skills they were teaching.
I really enjoyed how practical the sessions were and how the coursework project directly linked to work an actual forensic scientist would do.
Overall the course has been very helpful in allowing me to fully consider my career options for the future, as working in a forensic-related field is definitely an area of interest to me.
---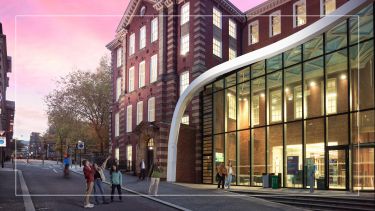 Visit us
Discover what sets Sheffield apart at our undergraduate open days on the Saturday 21 October or Saturday 18 November.