Trips to Cathedral Cities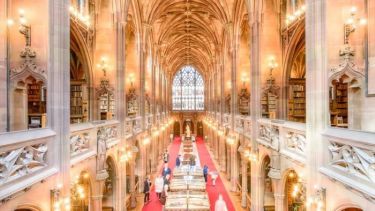 ---
Description
Cathedrals are large Christian places of worship. There are some stunningly beautiful cathedrals in cities near to Sheffield. 
This semester the University's Belief, No Belief and Religious Life Centre (formerly The Chaplaincy Centre) - will be offering tours to explore a cathedral and the city it is located in. 
We are offering a day trip to the famous and vibrant city of Manchester on Wednesday 22nd March.
The theme of the trip is Christian heritage in Manchester and across the United Kingdom. You don't need to be a Christian to come on the trip.
In the morning we will visit the historic Manchester Cathedral, which is located in the city centre.
After lunch we will visit the nearby John Rylands Research Institute and Library. Located in a stunning neo-Gothic building, it contains a variety of important Christian books and texts.
Later in the afternoon there will be free time to explore the city centre with its many shops, cafes, pubs and restaurants.
We will travel to and from Manchester by train, leaving Sheffield around 9.30am. You can return with our team member Rob on a designated afternoon train or on a train of your choice.
For full information, including how to sign up, please see this Google Form.
For our trips we usually to travel there and back by train. We ask that you buy your own train tickets. If the cost is difficult for you, please tell us (by emailing bnbr-life@sheffield.ac.uk) and we will discreetly try to help you.