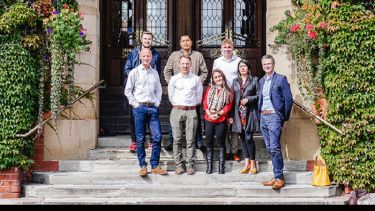 Juan Carlos and Elisabeth from the co-operative toured University cafes, met with colleagues from faculties conducting research work in Colombia and took a tour of the greenhouses under the Arts Tower where climate controlled rooms imitate their native Cauca region.
CENCOIC are one of the principal suppliers to our local coffee roasters Roastology who create the University's unique blend just two miles away from campus. Encompassing three indigenous ethnicities, CENCOIC is a leader in the Colombian coffee trade.
Having started with just 250 families, the co-operative has now surpassed over 2,700 families working on the coffee business. There are 987 females working on the co-operative, who just released a special coffee made by women called 'Cafe Femenino'.
Roastology's links with Colombia go back nearly 16 years when its parent company Cafeology began sourcing coffee from the region.
A delegation from The University of Sheffield consisting of colleagues from Social Sciences, Animal and Plant Sciences, The Students' Union and Commercial Services visited the Cauca region of Colombia in 2018 to visit the co-operative.
Last week's reciprocal visit was part of an ongoing project between CENCOIC, Roastology and the University to foster closer links between different parts of the supply chain and leverage the research power of the University to benefit our suppliers.
Peter Anstess, Head of Retail at the University said, "We are really proud to be working with Roastology, to not only serve our students and staff coffee of the best quality, but to support ethical and sustainable practices in the industry.
---
It was a privilege to welcome members of the co-operative to our University - it was an emotional experience for both our visitors and ourselves to be able to join our growers, roasters and baristas all in one room."

Peter Anstess

Head of Retail
---
Bryan Unkles, Director of Cafeology, added "As a local, independently owned business we are delighted to be working with the University of Sheffield and excited as we look to develop greater links with the CENCOIC cooperative. The partnership with the University has enabled us to provide an exclusive supply agreement by directly sourcing, fully traceable specialty coffee."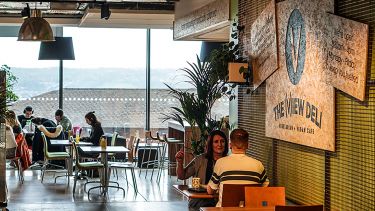 Find our venues
Use our interactive map to find any of our food and drink venues across campus.
A world top-100 university
We're a world top-100 university renowned for the excellence, impact and distinctiveness of our research-led learning and teaching.