Dr Jonathan Black
Department of Civil and Structural Engineering
Senior Lecturer in Geotechnical Engineering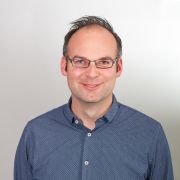 j.a.black@sheffield.ac.uk
+44 114 222 5110
Room E109, Sir Frederick Mappin Building (Broad Lane Building)
Full contact details
Dr Jonathan Black
Department of Civil and Structural Engineering
Room E109
Sir Frederick Mappin Building (Broad Lane Building)
Mappin Street
Sheffield
S1 3JD

Profile

---

My research helps to ensure the safe and sensitive transformation of our natural environment to support the infrastructure that underpins society.

Dr Jonathan Black

---

Jonathan Black completed his undergraduate degree and PhD at Queen's University Belfast. During his doctorate studies he was appointed a Lecturing Assistant in the School of Planning, Architecture & Civil Engineering. He briefly lectured at the University of Plymouth and then joined our Department in 2008, becoming Senior Lecturer in 2015. 

Jonathan's research covers the geotechnics of energy and infrastructure resilience. By understanding how the ground, and the materials the ground is made up of, holds energy and acts under various external drivers, global energy supply can be secured and made more sustainable. 

He aims to understand the foundation systems of offshore wind turbines; how they're affected by cyclic loading, and whether their design can be improved to make them more resilient. He also looks at how climate change affects geotechnical infrastructure, such as embankments and slopes that support transport networks or flood defences.

Another area of interest focuses how structures interact with the soil they're in and how changeable ground conditions affects their performance. By understanding this performance and usage of buried infrastructure, such as water pipes, utilities and transport systems, and how external drivers within soil accelerate the ageing process or stability, better management of infrastructure can be applied saving money and time.

Jonathan uses a range of investigative experimental tools in his research, including physical modelling with Particle Image Velocimetry (PIV), and internal visualisation of soil-structure interaction using transparent soil.

---

Research Themes
Research interests

Physical modelling of geotechnical problems using centrifuge experimental facilities
Transparent soils and non-intrusive physical modelling
Foundation engineering (such as monopile foundations for offshore wind turbines)
Resilience of infrastructure such as slopes, embankments, flood defences etc. to climate change
Soil reinforcement though mechanically stabilised soils.
Publications

Books

Journal articles

Chapters

Conference proceedings papers

Reports

Theses / Dissertations
Research group

Geotechnical Engineering Discipline
Grants

Particle-Scale Investigation of Seepage Induced Geotechnical Instablility

This cross-institutional proposal combines experimental expertise in testing transparent soil at the University of Sheffield (UoS) with skills in discrete element modelling (DEM) at Imperial College London (IC). The research seeks to clarify:

Which materials are initially susceptible to internal instability (including influence of particle shape and size on interstitial fluid behaviour and flow structures), and transitions between suffusion (no volume change) and suffosion (with volume change).
Whether seepage velocity or hydraulic pressure gradient correlates better with the initiation of erosion.
How the stress level influences susceptibility; particularly considering stress anisotropy and the relation between principal stress orientation and seepage direction.
Professional activities

Jonathan is Director of the Centre for Energy & Infrastructure Ground Research, which is home to our 4-metre geotechnical beam centrifuge.

He is responsible for the development of Soil Interaction Learning & Teaching Suite (SILTS), which is problem-based learning through physical experimentation, observation and critical reflection to enhance the student experience. This project uses a 1-metre teaching centrifuge, which allows students to design and test their own geotechnical systems.

Jonathan is the UK representative of the International Society for Soil Mechanics and Geotechnical Engineering Technical Committee 104 on physical modelling, and has served on the editorial panel of Géotechnique and ICE Geotechnical Engineering. He is also Director for Admissions & Recruitment in the department, a key leadership role coordinating recruitment activities at undergraduate and postgraduate level.
Potential PhD offerings

I am looking for new PhD students, please contact me if you would like to discuss a proposal.