Dr Shan-Shan Huang
HEA, PhD, MSc, BEng
Department of Civil and Structural Engineering
Senior Lecturer in Structural Engineering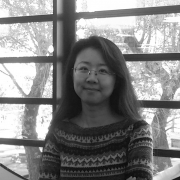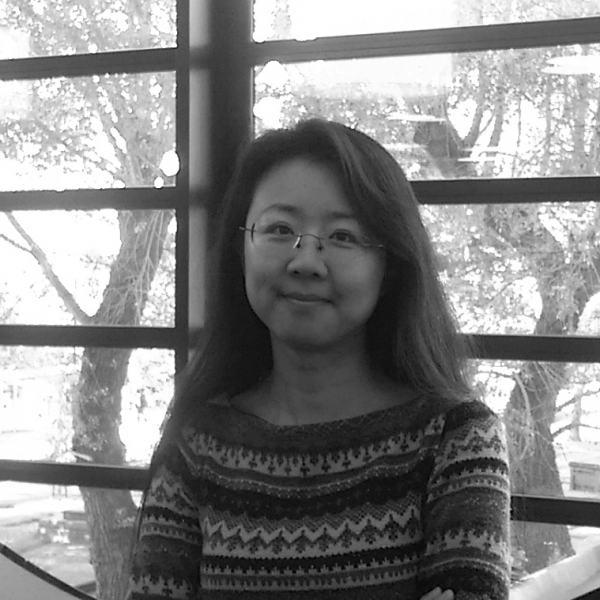 s.huang@sheffield.ac.uk
+44 114 222 5727
Room F111c, Sir Frederick Mappin Building (Broad Lane Building)
Full contact details
Dr Shan-Shan Huang
Department of Civil and Structural Engineering
Room F111c
Sir Frederick Mappin Building (Broad Lane Building)
Mappin Street
Sheffield
S1 3JD

Profile

By understanding what happens to structures in the event of a fire, we can design to improve fire engineering practices, in terms of safety, efficiency, sustainability.

Dr Shan-Shan Huang

---

Shan-Shan's research into structural fire engineering aims to explore and understand how fire affects structures. This understanding can inform the design process to improve safety, and make construction practices economical and more sustainable.

Shan-Shan obtained her MSc (Distinction) degree in Steel Construction in 2005 and completed her PhD 'The Effects of Transient Strain on the Strength of Concrete-Filled Columns in Fire' in 2009, both in the Department.

She then worked as a Post-Doctoral Research Associate on the European collaborative project COMPFIRE (Design of Joints to Composite Columns for Improved Fire Robustness) before taking up a post lecturing.

---

Research Themes
Research interests

Her current research focuses are:

Sustainable concrete in fire, e.g. the use of recycled waste products (such as tyre fibres) added to concrete as a way of controlling shrinkage cracking and explosive fire-induced spalling. This aims to make concrete infrastructure safer, more sustainable and more economical.
Fire resistance of greener building systems - e.g. the behaviour of engineered timber in fire.
Robustness and the prevention of disproportionate progressive collapse of high-rise building structures in fire – e.g. steel beam-to-columns connection and composite slabs.
Publications

Books

Journal articles

Conference proceedings papers
Research group

Steel & Composite Structures

Concrete Structures 
Professional activities and memberships

Member of RILEM Technical Committee 256-SPF: Spalling of concrete due to fire: testing and modelling
Principal investigator (PI) of research project "FIRECRACKER - Reuse of Waste Polymer Fibres for Crack-Resistant and Fire-Spalling-Proof Sustainable Concrete" (funded by Horizon 2020, £185,798)
Co-investigator of research project "Smoke Control and Structural Resilience of Tunnels in Fire" (funded by The Royal Society, £34,442)
UoS PI of research project "Re-Use of Waste Tyre Fibres in Concrete Construction" (funded by Innovate UK, £544,186)
PI of research project "Sustainable Fire-Spalling-Resistant Concrete" (funded by EPSRC, £124,760)
PI of research project "IGNIS - Reuse of Tyre Fibres for Fire-Spalling-Proof Concrete" (funded by Horizon 2020, £158,323)
PI of research project "Performance-Based Structural Fire Engineering & Robustness of Structures subject to Multiple Hazards" (funded by Chinese Government, £77,881)
Fellow of The Higher Education Academy
PhD opportunities

Sustainable Concrete In Fire

The development of waste-based concrete is urgently needed to improve the sustainability of concrete construction, as well as to reduce waste. The fire performance of such new sustainable concretes is worth investigating. One example is our recent research on the use of recycled tyre fibres to mitigate the explosive fire spalling of concrete. However, the scope of the research on sustainable concrete in fire is much wider. If you are interested in this area, please get in touch to discuss the details.

---

Cold-formed Steel In Fire

Nowadays, light-gauge structures, made of cold-formed steel, have become increasingly popular due to factors such as cost and weight economy, sustainability, processes, the growth of powerful methods of analysis, etc. Thin-walled sections are more and more often used as primary members in industrial buildings, warehouses and even in multi-storey residential/office buildings. However, problems arise due to the thinness of the walls and there has been very little research on their behaviour in fire, which is surely worth investigating.

---

Engineered Timber In Fire

Engineered timber construction is being pioneered as a key alternative to the
environmentally unsustainable dependence of the construction industry on concrete and steel. In recent years, there has been increasing interest in using timber structural elements in larger projects, pushing the limits of the industry's understanding of its structural response in fire and going beyond the scope of the design guidance currently available. This project aims to look at the performance of engineered-timber and/or steel-timber hybrid systems in fire.

---

If you're interested in one of these projects, or would like to self-propose a project, please contact Shan-Shan at the above email. Current PhD opportunities in the department can be viewed here.