Resources, Infrastructure Systems and built Environments Discipline
RISE (Resources, Infrastructure Systems and built Environments) is a growing research group which seeks to enable the creation of a built environment that allows humanity to thrive within the carrying capacity of the planet.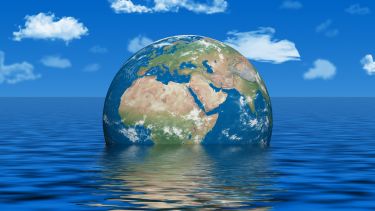 Projects | Facilities | People
Our current thematic areas of interest include: energy and material flows in cities and infrastructure, infrastructure as a complex system, understanding and design of internal environments, building control and indoor air quality, and the application of disruptive technologies to Infrastructure Engineering.
Research projects
Our research builds upon a culture of nurturing and addressing industry needs in collaboration with a range of stakeholders to provide innovative solutions to challenging problems.
Research Themes
Our work is focused across five major research themes, which align our interdisciplinary academic strengths to address some of the key scientific, social and environmental challenges of the new millennium.
Urban Flows Observatory Fleet
Below are images and description of the vehicles we use in the Urban Flows Observatory project.
Morca

Morca provides a broad understanding of just how crowded the radio frequency (RF) spectrum is in our cities. Morca's drive-tests provide information as to the direction of a radio source and map the use of radio technology supporting mobile phones, Wi-Fi and new Internet of Things (IoT) devices. The structure of our urban landscapes is changing rapidly and we need to know more about how large-scale construction affects the effectiveness of wireless networks, to provide a reliable communications infrastructure.

MARVel

The Multi-spectral Advanced Research Vehicle (MARVel) has multi-sensor capture, comprising visual cameras for radial capture of visible-spectrum band images; infrared cameras to measure thermal radiation; hyperspectral line scanners for wide-band spectral imaging; and full LiDAR coverage to build high-resolution 3-D point clouds. Additionally, the vehicle features a combined global navigation satellite system and inertial measurement unit, which can record positional information to allow data to be globally synchronised.

Mobius

Mobius features air quality analysers, a weather station and antenna air monitors. This enables it to collect accurate measurements of air quality, including NOx, Particulates and Ozone, collect information on influencing factors such as temperature, humidity, wind speed and wind direction, and provide air quality metrics at a height of up to nine metres via a telescopic mast.
Active Building Centre Research Programme
Funded by the EPSRC as part of the UKRI Transforming Construction Challenge, the Active Building Centre Research Programme is delivering an evidence-based transformation of the UK's built environment. 
Active Building Centre Research Programme's primary objectives are to:
Demonstrate the net zero emissions benefits that buildings offer at building and community scales
Showcase compact thermal storage solutions that enable effective multi-vector energy optimisation at building, community and national levels 
Demonstrate the use of advanced controls and optimisation processes for end-use energy reduction and optimisation of energy generation and storage to meet power grid requirements
Understand and define the net zero emissions role buildings can take as energy agents at national infrastructure scale
Apply these advances to the retrofit challenge.
---
People Involved
Our dedicated staff that make this research possible.
Academics
Our league table rankings
Top 50 in the world and 7th in the UK according to the QS World University rankings by subject (2022).
8th in the UK according to the Complete University Guide (2023).
10th in the UK according to the Times University League Table (2023).
Flagship institutes
The University's four flagship institutes bring together our key strengths to tackle global issues, turning interdisciplinary and translational research into real-world solutions.