Parents and supporters guide to Clearing
We know that Clearing can be an uncertain time when you're supporting someone. Our guide will help you get the best from this process.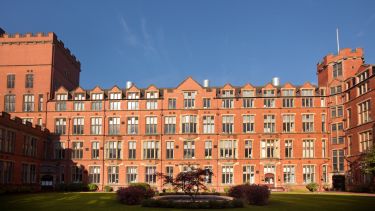 What is Clearing?
Clearing is a way of applying for undergraduate degree courses that still have places available. Your child might be eligible to apply through Clearing if they:
Have changed their mind about what they want to do next year; or
Haven't been accepted by their original Firm and Insurance choices; or
Didn't submit an application in the main UCAS cycle
Clearing offers an alternative route to the right course and right university.
Making the most of Clearing
If your child has already received their results they can apply for a place now.
Apply via the UCAS Hub or register with UCAS
If they're due to receive their results in August there are a few things they can do to get ahead.
Prepare and plan
If you think your child might apply to university through Clearing, they can start to do their research before results day. 
Look into different courses and universities
Find Clearing helpline numbers for any universities they're interested in
Enquire about accommodation, finance and the course itself
Look for opportunities to visit
Many universities will allow prospective students to pre-register their interest in Clearing places. At the University of Sheffield our Advance Registration form opens on 5 July.
Advance RegisterIf your child Advance Registers with us they get their name down ahead of the results day rush. So on the day, all they'll need to do is confirm their results. We'll then fast-track the decision on their application, and if they want to talk to us on the phone we'll prioritise their call.
Results day
Your child will receive their results via their school or college – Thursday 18 August for A Levels – then university decisions will be available on UCAS Hub from 8.30am that morning.
Clearing applications at Sheffield open at 8am, and your child will be able to browse Sheffield's vacancies and entry requirements on our website. Places are allocated quickly so make sure to search and apply early in the day.
To apply, they can call our helpline on +44 (0)114 212 9900 or submit an application through our website at: www.sheffield.ac.uk/clearing
You can find a detailed step by step process on how to apply on our Clearing explained page.
Remember, don't panic. It's likely that there will be options available. Your child isn't committed to anything until they accept an offer, and they'll have time to think and talk with family and friends if they need to.
Once your child accepts an offer from the University of Sheffield, we'll be in touch with more information about what to do next. 
Useful information
Every applicant who receives a Clearing offer from us will be invited to learn more about Sheffield through a mix of online and on-campus open days and tours running during results week.
It's worth investigating scholarship opportunities for Clearing applicants.
We guarantee accommodation for Clearing applicants.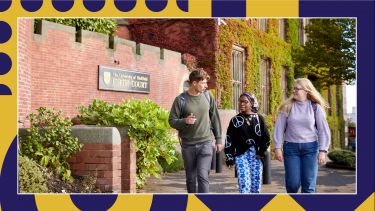 Results and Clearing 2022
Join a Russell Group University with the best Students' Union in the UK. Our clearing vacancies are now open. Apply online or call us on +44 114 212 9900.