The 7th annual CMIAD Retreat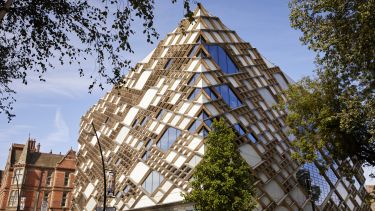 As usual, we had a great day of scientific interaction and discussion.
The plenary lecture on Intracellular trafficking and processing of procollagen was delivered by Professor David Stephens from the University of Bristol. Other presentations were delivered by Dan Humphreys, Walter Marcotti, Andy Fleming (APS), Victor Alfred (Bulgakova lab) and Jason King.
Posters presenting work from CMIAD PhD students and postdocs were a key element of the day, with flash presentations providing an entertaining and informative way to advertise the posters.
Our congratulations go to Lewis Hancock (Kathryn Ayscough lab) for winning best poster prize and to Maria Davies (Mark Collins lab) for the best flash presentation.
We would also like to thank our sponsors, SLS and PHC, for supporting the retreat.
Programme

9:30 – 10:00 AGM for all PIs

10:00 – 10:05 Welcome and Introduction. Liz Smythe

10:05 -11:05  Plenary lecture: Sponsored by SLS
Professor David Stephens, University of Bristol
Intracellular trafficking and processing of procollagen

11:05 – 11:30 Coffee and pastries

11:30 – 11.55 Poster flash presentations 1

11.55 – 12:20 Dan Humphreys
MYO6 is targeted by Salmonella to trigger PI3K signalling and pathogen macropinocytosis

12:25 – 12:45 Poster flash presentations 2

13.00 – 14.30 Lunch and Posters (coffee served at 14.15)

14.30- 14.55 Walter Marcotti
The resting mechanoelectrical transducer (MET) current maintains the identity of auditory IHCs

14.55-15.20  Andy Fleming (APS)
Opening the pore to cell mechanics: modelling the mechanism of guard cell function

15.20- 15.45 Victor Alfred
Developmental adaptivity of E-cadherin recycling

15.45- 16.10 Jason King
Learning how cells eat themselves and others

16:15 Prizes and drinks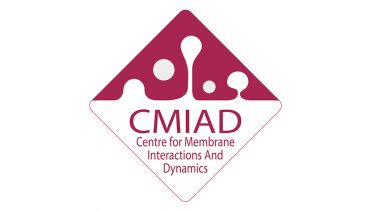 Centre for Membrane Interactions and Dynamics
Bringing cell biologists, physical scientists, computational biologists and clinicians together, with the ultimate aim of developing improved therapies.
A world top-100 university
We're a world top-100 university renowned for the excellence, impact and distinctiveness of our research-led learning and teaching.