CMIAD member Jason King awarded a prestigious Royal Society Fellowship
Over the course of this fellowship, Dr Jason King will be investigating the maturation of macropinosomes.
Macropinocytosis is a bulk endocytic pathway that allows cells to capture large volumes of their aqueous environment and plays a number of physiologically important roles. However, surprisingly little is known about what happens to macropinosomes after they enter the cell.
The research aims to understand the mechanisms underlying macropinosome maturation - in particular, the critical early events when macropinosomes are remodelled and concentrated in order to integrate with other trafficking pathways, whilst recycling plasma membrane components before degradation.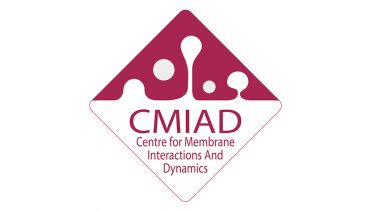 Centre for Membrane Interactions and Dynamics
Bringing cell biologists, physical scientists, computational biologists and clinicians together, with the ultimate aim of developing improved therapies.
Flagship institutes
The University's four flagship institutes bring together our key strengths to tackle global issues, turning interdisciplinary and translational research into real-world solutions.