MRC award for CMIAD members, Ian Sabroe and David Dockrell
We are delighted to report that Professors Ian Sabroe and David Dockrell have been awarded £500,000 from the Medical Research Council to continue exploration of the roles of Pellino-1 in airways infection. 
This project will look at how viruses such as the common cold cause inflammation and damage to the lungs, and why this is particularly bad for people with asthma and chronic obstructive pulmonary disease (COPD).
 In particular, they will be studying how a protein, Pellino-1, controls the way the lungs respond to viruses and hope to be able to manipulate Pellino-1 and the pathways it regulates to reduce lung damage from viral infection.
By the end of this new award, Professor Sabroe's research group will have been in receipt of continuous MRC funding for over 16 years.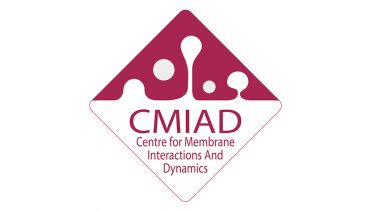 Centre for Membrane Interactions and Dynamics
Bringing cell biologists, physical scientists, computational biologists and clinicians together, with the ultimate aim of developing improved therapies.
Flagship institutes
The University's four flagship institutes bring together our key strengths to tackle global issues, turning interdisciplinary and translational research into real-world solutions.