CMIAD is committed to the training of the next generation of scientists, in particular by PhD studentships funded by the University of Sheffield.
Training and studentship opportunities
Depending on funding sources, we are able to support UK and EU-based students with funding from the MRC, BBSRC and other charities. We also welcome applications from excellent students of any nationality who have independent funding or who wish to compete for scholarships that they have identified.
Postgraduate PhD opportunities
We recruit a number of high-quality PhD students every year to work on a range of projects linked to our research themes and member departments.
PhD project opportunities
Potential postgraduate projects linked to CMIAD members can be found on the following departmental pages:
CMIAD coordinates the Horizon 2020 Marie Curie Sklodowska action "ITN-BIOPOL"
BIOPOL is an interdisciplinary European PhD training network at the interface of cell biology, physics and engineering, comprising 10 participants from seven countries across Europe, dedicated to the training of 16 PhD students.
The scientific objectives of BIOPOL focus on understanding fundamental mechanisms of cellular mechanosensing in health and disease, mechanics of the actomyosin cortex and mechanochemical regulation of cell polarity including tissue formation. The network is funded by the European Commission with 3.9 million Euro.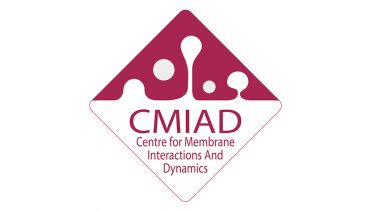 Centre for Membrane Interactions and Dynamics
Bringing cell biologists, physical scientists, computational biologists and clinicians together, with the ultimate aim of developing improved therapies.
A world top-100 university
We're a world top-100 university renowned for the excellence, impact and distinctiveness of our research-led learning and teaching.