China in Your Eyes | 西方人眼中的中国
Photographs, stories and short films competitions. Ever been to China? Did you go for a business trip, a holiday, a visit or a study? Or simply you were born and lived there. Send us your photos, stories or videos in China, the precious memories experienced by you.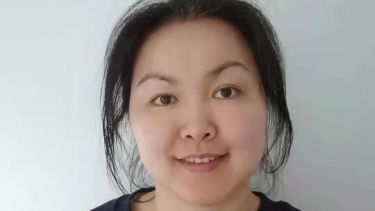 ---
Please note, due to the ongoing COVID-19 pandemic, the next China in your Eyes competition organised by the Sheffield Confucius Institute is yet to be confirmed.
---
We are looking for your own experience and personal perceptions about China.
Open to all who have been to China. Group A for non-Chinese and Group B for Chinese who was born and bred in China.
Fantastic prizes will be awarded to 1st, 2nd and 3rd winners at each competition and each category.
Competition 1 - China in Photographs
Submit up to six photographs under the following categories:
 Landscapes and Cityscapes
 Famous Sites
 Portraits
 Culture and Customs
 Everyday Life
 Artistic Images
Photo type: JPEG only; no watermarks; stating title, preferred categories and up to 100 words description for each photograph (in English).
Competition 2 - China in Stories
Submit you story as  a word document, which could be accompanied by an audio recording (i.e. storytelling) or with an album of photos.
Story length: 300-2000 English words.
Competition 3 - China in Focus
Short film about China, with title, storyline and ending.
Video length: 1-5 minutes.
Chinese artefacts
For exhibition only. We collect memorable souvenirs brought back by you from China. We will take care of your items and store them securely. However, we are not liable for any loss and damage. All items will be returned to you after the exhibition.
Copyright of the Competition Items: It is the responsibility of all the entrants to ensure that any entry submitted into the competition is their own original work.
Sheffield Confucius Institute maintains the right to make public any entry submitted into the competition either in part, parts or in full.
Flagship institutes
The University's four flagship institutes bring together our key strengths to tackle global issues, turning interdisciplinary and translational research into real-world solutions.