Whether you have continued to work on campus as a critical worker, you are returning to campus, or are working remotely, we are committed to supporting you and our top priority is your health and safety.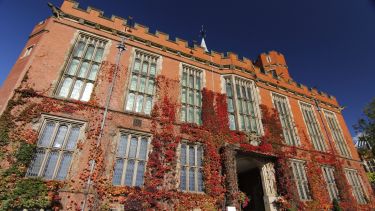 Whilst the easing of restrictions gives us an opportunity to explore a return to campus for all colleagues, we expect this return to be phased and, where appropriate, to allow for more flexibility through hybrid working arrangements. Colleagues are encouraged to use the summer period as an opportunity to re-familiarise themselves with campus, for those who have been working remotely, and to trial hybrid working where your role allows.
We are mindful of the concerns and anxieties some staff may have in light of the easing of restrictions. Please be respectful and considerate of both our University and city communities, understanding that some people will feel more comfortable with the lifting of restrictions than others and that health vulnerabilities remain.
Travelling to campus

If you are returning to spend some time working on campus, you will need to plan your travel to and from site. This is a great time to consider how you want to commute and to adopt new, sustainable behaviours if you can. 

We encourage you to walk or cycle to campus if possible. This is both recommended in the government's safer travel guidance and supports our vision for sustainability at the University. 

However, we do understand that this is not always possible for a number of reasons. If you are using public transport or travelling to campus by car (including car sharing), please follow the government's safer travel guidance. If you're using public transport, remember to take advantage of our discounted travel passes.

Download our sustainable travel app

Staff and students are encouraged to take on the Step Up Sheffield challenge to use active and public transport methods. You can earn points which are redeemable at a range of University outlets, on the high street and can be donated to charity. 

Since the app's launch, our staff and students have saved 293,414 kg of CO2 and burnt 57,270,582 calories! A new approach to commuting can be good for health, wellbeing and the environment.

To get involved:

Download the BetterPoints app from the App Store or Google Play store
Tap Join Now in the app and register with your University email address
You will automatically be eligible to join the Step Up Challenge. There will be a welcome message about this on your timeline in the app
Start tracking your active and sustainable journeys using your app

Cycling to campus

If you're considering active transport methods why not look into cycling to work? We have over 1,400 cycle parking spaces at the University. View map and find further information about travelling by bicycle.

Our cycle to work scheme means you can save up to 42 per cent on the cost of a bike and cycling safety accessories. The current scheme closed on 30 June 2021 and will reopen on 1 September. You can find out more through The Deal – search for 'cycle to work' in the benefits and discounts menu

We also have a number of electric bikes available for hire in a try-before-you-buy initiative. You can hire an electric bike for two months at a time free of charge, but we do ask users to put down a security deposit of £150. This will be refunded at the end of the two months, providing the bike is returned in working order. Electric bikes are available to purchase via the cycle to work scheme.

If you are interested in hiring an electric bike, complete the University eBike Google form

Car parking

If you're thinking about your return to campus, you will also be considering your commute. If you're planning to travel by car, it's important to note that from October 2021 we will reinstate car parking charges, with a new, more flexible, pay-as-you-go tariff system which replaces the 'scratchcards' permit system, alongside our salary sacrifice options. Applications for car parking permits for the 2021/22 academic year need to be received by Friday 10 September 2021 (please connect to the VPN if not on campus). You can find more information on the types of permits on our parking webpages, alongside the updated information on payment changes and pricing. If you are unsuccessful in receiving your first choice permit application, you will be offered alternative parking arrangements and advice on sustainable travel alternatives. If you have any questions, please contact parking@sheffield.ac.uk.

IT Support

IT equipment, such as desktop PCs, that have remained on campus throughout the pandemic should be checked by IT Support staff prior to use. IT Services are working closely with departments to make sure the equipment is up-to-date, working, and safe and secure. Your department will talk through any arrangements with you.

Whilst we are running updates on desktops that have not been used for over a year, we recommend that staff with University laptops continue to use these on campus – University laptops will work seamlessly on and off campus.

IT Services continue to support all members of staff, whether you are working at home or on campus. 

For help with IT, please use our IT Service Desk on 0114 222 1111 which is available 8am–5pm Monday to Friday, or alternatively you can visit the IT Self Service portal where you can log your own IT query, or find answers to common problems in the knowledgebase.
---
Staff and student safety is our top priority. We are continually reviewing our safety protocols taking into consideration guidance from the Department of Education and central government alongside advice from our own academic experts and local partners, including Sheffield's Public Health Team. 
For information about safety measures in place on campus, visit the Staff Hub.
---
Annual leave

During these challenging times, whether you are working remotely or on campus, it is really important that you look after your wellbeing by continuing to book annual leave when you wish to take time off. Please do this in the normal way via myJob for approval by your line manager.

For the leave year 2020-21 we have increased the maximum additional annual leave that can be bought to 20 days.

Wellbeing services and guidance

We understand that this is a challenging time, whether you are working remotely or on campus.

Staff networks

We have a number of staff networks to support key groups of people in aspects of their work and personal lives. Our networks continue to operate during this challenging time and are adapting to the new and ongoing changes to provide you with a safe and confidential space.
---
Latest updates
The latest updates will be included in the Staff Update and reflected on this page.
A world top-100 university
We're a world top-100 university renowned for the excellence, impact and distinctiveness of our research-led learning and teaching.