Whether you have continued to work on campus as a critical worker, you are returning to campus, or are working remotely, we are committed to supporting you and our top priority is your health and safety.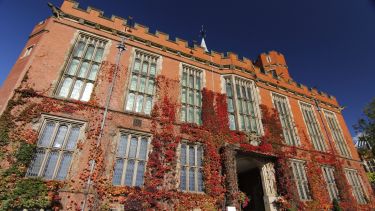 We're working to government guidelines and with our own risk assessments to facilitate the safe delivery of on campus activities, which cannot be carried out remotely. If you currently can work from home please do so. Activities on campus are restricted to those which cannot be carried out remotely, including but not limited to teaching activity for specific courses, research activity which requires access to specialist facilities and critical support roles required for the safe operation of our campus.
---
For those already back working on campus, we have carried out comprehensive risk assessments and have strict hygiene and social distancing measures in place. If you are working on campus, remember that wearing a face covering, washing your hands and keeping a safe distance are the most effective actions you can take to stay safe.
If you are due to return to campus, you will receive detailed instructions from your department about the safety precautions required for your area of work and on campus. You will also be asked to complete a mandatory return to campus training course.
Don't forget to download the free NHS Covid-19 app and scan the QR code when visiting pubs, bars, restaurants, cafés, gyms and libraries across campus, when open.
Visit our covid dashboard for daily reported Covid-19 cases for staff and students.
---
Visit the learning and teaching guidance section of our shared drive for the latest guidance documents.
---
Visit the research, fieldwork and travel guidance section of our shared drive for the latest guidance documents.
Support for researchers and guidance from research funders can be found on our Research Services web pages.
---
---
A world top-100 university
We're a world top-100 university renowned for the excellence, impact and distinctiveness of our research-led learning and teaching.