Release of Professor Don Webber's new book: How to Enhance Your Research
Professor Don Webber from Sheffield University Management School has written a new book called How To Enhance Your Research: 100 Practical Tips for Academics.
The book offers an accessible, comprehensive and groundbreaking insight into how academics can enhance their research practices. Webber emphases how working in a mutually supportive and constructively critical atmosphere benefits all researchers and, importantly, he details how this can be achieved. It is available for purchase online.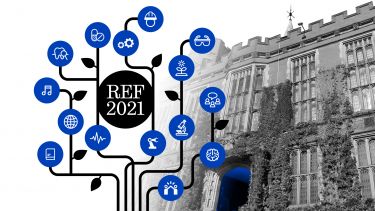 Research Excellence Framework 2021 results
The results demonstrate our research and impact excellence across a broad range of disciplines and confirm that our research is having a significant positive impact on lives across the globe.