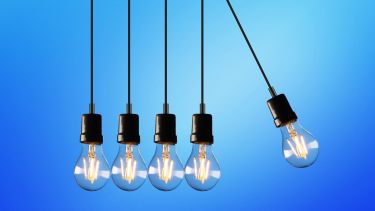 CREED is known for research-led engagement around entrepreneurship, innovation and productivity. We are committed to research with impact and are involved in a number of collaborative research projects that are influencing and shaping current debates on innovation, productivity and entrepreneurship.
Here are some examples:
Working with African Economic Research Consortium (AERC) to build capacity
AERC is a top Economics think tank in Africa established in 1988. It is recognised as a premier capacity building institution in the advancement of economics research and training in Africa.
Our primary responsibility is to review research proposals, work in progress and final reports on economics research focusing on empirical analysis for policy making in Africa for the benefit of career progression of economists working in universities, finance ministries and central banks.
Staff involved: Dr Abbi Kedir
---
Measuring productivity of cities in Africa
We are working with the Urbanisation Section of the United Nations Economic Commission for Africa (UNECA) to develop a method for capturing various indicators of economic size of cities (e.g. GDP) and other productivity or competitiveness indicators for cities based on firm surveys.
Staff involved: Dr Abbi Kedir
---
Trickle Out Africa
This is a research project examining social and environmental enterprise in East and Southern Africa. The project also entailed the creation of an online directory of social and environmental enterprises, with more than 4000 such ventures listed across 19 countries.
Search the Trickle Out Africa enterprise directory
Since the project's inception, materials on the website have been downloaded on 10,000 times. The website and directory continues to received thousands of unique visitors, from academics and students to practitioners and funders.
Staff involved: Dr David Littlewood
---
Collaborative innovation
This was a project bringing together the Advanced Manufacturing Research Centre, as part of the HVM Catapult, and Sheffield University Management School. The study aimed to assess the level of current SME innovation and growth, focusing primarily on the willingness, capabilities and capacities of manufacturing SMEs to engage in collaborative innovation.
The main output from this project is the development of a 'thinking tool' intended to be used by engagement leads at the AMRC and the wider Catapult network to understand the willingness, capabilities and capacities of SMEs to engage in collaborative innovation.
A secondary use of the 'thinking tool' is to enable owners and managers to reflect on and assess the readiness of their business to engage in collaborative innovation with the AMRC, as well as other Catapults.
This work was supported by the Economic and Social Research Council and funded through the National Productivity Infrastructure Fund. The work brought together the AMRC, University of Sheffield, participating SME firms across England and the High Value Manufacturing Catapult.
Staff involved: Dr Chay Brooks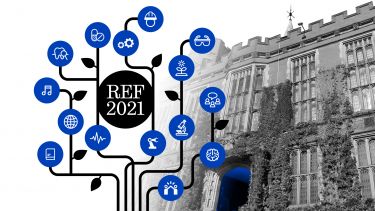 Research Excellence Framework 2021 results
The results demonstrate our research and impact excellence across a broad range of disciplines and confirm that our research is having a significant positive impact on lives across the globe.