Our research is published in leading journals, as working papers and reports, and are shared at major conferences and events around the world.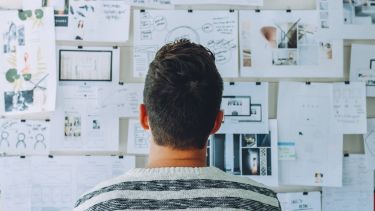 Off
Much of our research output can be found through the White Rose Repository.
Browse the White Rose Repository.
---
Members of CREED have published in the following journals:
Journal of Economic Literature
Journal of Corporate Finance
Journal of Banking and Finance
Small Business Economics
Journal of Comparative Economics
The Economic Journal
Scandinavian Journal of Economics
Oxford Bulletin of Economics and Statistics
European Journal of Operational Research
Journal of Econometrics
Journal of Business Research
Work, Employment and Society
British Journal of Management
Current Sociology
Social Enterprise Journal
Business Strategy and the Environment
Technological Forecasting and Social Change
California Management Review
Technovation, Entrepreneurship and Regional Development
Journal of Small Business and Enterprise Development
Environment and Planning C: Politics and Space
Energy Economics
Oxford Economic Papers
Journal of Productivity Analysis
Economics Letters
International Journal of Entrepreneurial Behavior & Research
Small Business Economics
International Journal of Entrepreneurship and Small Business
Entrepreneurship Theory and Practice
European Journal of Industrial Relations
Papers in Regional Science
Journal of Economic Geography
Journal of Regional Science
Journal of the Royal Statistical Society: Series A (Statistics in Society)
Spatial Economic Analysis
Academy of Management Proceedings
Economic Inquiry
Studies in Higher Education
Flagship institutes
The University's four flagship institutes bring together our key strengths to tackle global issues, turning interdisciplinary and translational research into real-world solutions.