Staff Profile - Loic M Barrault
Loic is a Senior Lecturer in the Natural Language Processing group of the Computer Science Department of the University of Sheffield. Previously, he spent 10 years at the University of Le Mans (France) as an Associate Professor.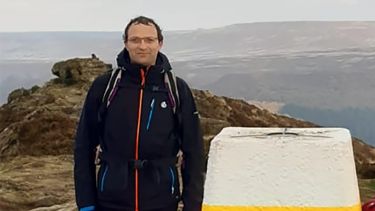 Why did you choose to work at Sheffield?
My research focuses on several aspects of Machine Translation, i.e. devising new methods to automatically translate a text in one language into another one.
This includes giving the system the capability of learning continuously across time (continual or lifelong learning machine translation) or making the system able to use several modalities (image, text, speech).
My family and I decided to move from Le Mans to Sheffield in order to live a little aventure. We are so lucky to be able to do that.
Why Sheffield? While in Le Mans, I had opportunities to work with researchers from the NLP group in Sheffield in the past, so when a position opened, it was quite natural to apply. Also, Sheffield is a big University compared to Le Mans, and I wanted to experience teaching and research at another scale, in another environment. I am not disappointed: I'm learning every single day! That's great.
My family and I love to hike there, we try to go as much as we can (and as much as the weather allows it!)

Loic Barrault

What's it like living in Sheffield, what do you like to do outside of work?
I enjoy Sheffield because it's a human-sized city which is very close from the fabulous Peak District. As outside work activities, apart from hiking in the Peak District, I'm playing basket-ball in Sheffield "Storm" team and I enjoy playing board games at home with family and friends, or during organised events at University Arms and/or Patriot Games.
A world top-100 university
We're a world top-100 university renowned for the excellence, impact and distinctiveness of our research-led learning and teaching.