Dr Mauricio Álvarez
MEng, PhD
Department of Computer Science
Visiting lecturer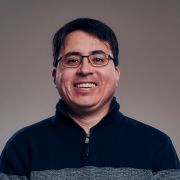 Profile

Dr. Álvarez López received a degree in Electronics Engineering (B. Eng.) with Honours, from Universidad Nacional de Colombia in 2004, a master degree in Electrical Engineering (M. Eng.) from Universidad Tecnológica de Pereira, Colombia in 2006, and a Ph.D. degree in Computer Science from The University of Manchester, UK, in 2011.

After finishing his Ph.D., Dr. Álvarez López joined the Department of Electrical Engineering at Universidad Tecnológica de Pereira, Colombia, where he was appointed as an Associate Professor until Dec 2016.

From January, 2017 to April 2022, Dr. Álvarez López was appointed as Lecturer in Machine Learning at the Department of Computer Science.
Research interests

Dr. Álvarez López is interested in machine learning in general, its interplay with mathematics and statistics, and its applications. In particular, his research interests include probabilistic models, kernel methods and stochastic processes. He works on the development of new approaches and the application of Machine Learning in areas that include applied neuroscience, systems biology, and humanoid robotics.

He is a member of the Machine Learning group.
Publications

Journal articles

Conference proceedings papers

Reports

Working papers
Grants

Current grants

Transfer learning of pharmacogenomic information across disease types and preclinical models for drug sensitivity prediction. EPSRC, 04/2021 - 03/2024, £461,757, as Co-PI
Design, modelling and analysis for longitudinal population studies involving high-dimensional molecular measurements, Wellcome Trust, 10/2020 - 09/2023, £192,246, as PI

Previous grants

Physically-informed probabilistic modelling of air pollution in Kampala using a low cost sensor network, EPSRC, 10/2019 - 03/2022, £409,195, as Co-PI
PUBLIC: Powering Urban Smart Mobility with Data Analytics, InnovateUK, 09/2019 - 11/2020, £348,381, as PI
Machine learning prediction of uncertainty in cancer therapy, RoseTrees Trust, 04/2019 - 10/2020, £181,470, as Co-PI
Learning to move as a human: one-shot learning of human motion, EPSRC, 08/2018 - 09/2020, £219,757, as PI
Deep Probabilistic Models for Making Sense of Unstructured Data, EPSRC, 04/2016 - 09/2019, £506,767, as PI
Hilbert Space Embeddings of Autoregressive Processes. British Council, and COLCIENCIAS, Colombia, 05/2015 - 05/2016, £8,300, as PI
Probabilistic spatio-temporal models based on partial dierential equations for the description of the regulatory dynamics for the Bicoid protein in the Drosophila melanogaster body segmentation problem. ECOS-NORD, France, and COLCIENCIAS, Colombia, 01/2015 - 12/2016, £13,000 as PI
Parameter estimation for neuro-modulation in deep brain stimulation therapy for patients with Pakinson's disease from the volume of tissue activated planned. COLCIENCIAS, Colombia, 02/2014 - 12/2016, £120,000, Co-PI
Sparse Latent Force Models for Reverse Engineering of Multiple Transcription Factors. British Council, and COLCIENCIAS, Colombia, 02/2014 - 12/2015, £8,300, as PI
Development of an appropriate and effective system for the estimation of the volume of tissue activated for the improvement of the therapeutic results in patients with Parkinson's disease. COLCIENCIAS, Colombia, 02/2013 - 12/2015, £183,613, as Co-PI.