About the School of Clinical Dentistry
The Dental School in Sheffield was first established in the early 1897 and Sheffield University has been awarding a degree in Dental Surgery since 1922, although the teaching of dentistry in Sheffield dates back even earlier to the 1850s.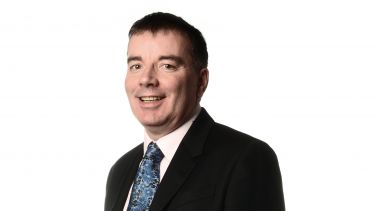 Off
Welcome from the Dean, Professor Chris Deery
The School enjoys a national and international reputation for the quality of its teaching and research.  In the recent Research Excellence Framework 2021 (REF) exercise, 96% of our research was graded as "world-leading" or "internationally excellent" and we were ranked 3rd out of 91 submissions for Research Power.  Sheffield staff and students regularly win prizes at National and International conferences with eight awards in 2021.
The School also rates highly in student satisfaction surveys. The 2019 National Student Survey returned an overall satisfaction score of 100% for Dental Hygiene and Dental Therapy course, placing us first in the UK.
Exciting challenges face dental professionals and demand the most of their abilities. In Sheffield, we train the whole dental team together and provide unique opportunities for our students to learn and gain experience in community settings. We strive to help the whole dental team attain their full academic and clinical potential and at the same time develop, within the University, a broad range of interests. To achieve this we provide up-to-date, research-led teaching delivered by modern methods and with the support of excellent facilities. We are currently in the process of refurbishing both our Clinical Skills and Dental Technology teaching laboratories. In addition, the School now has an integrated programme of teaching using state-of-the-art haptic technology.
We have an integrated BDS curriculum, which was positively reviewed by General Dental Council in 2019. Basic sciences and clinical skills teaching are integrated throughout the course and students learn clinical skills from the very first semester. We are proud of our outreach programme where in their senior years, spend time in primary care practices throughout South Yorkshire. Students also have the opportunity to enhance their learning experience by an elective period which can be taken in either the UK or abroad. The Dental Hygiene & Dental Technology Course was also reviewed very positively by the GDC in 2017.
We are particularly proud of our teaching quality, our student support mechanisms, and our systems for involving students in their educational process. This ethos of team working and unity of purpose contributes to our standing as a school of international calibre.
We also have a portfolio of postgraduate taught programmes, which draw students from across the globe, as we do PhD students.
The School is situated within the University campus to the West of Sheffield. The city has the reputation of being student-friendly and having a vibrant nightlife. Sheffield lies beside the Peak District National Park.
As Dean, it is a privilege to lead a School with highly motivated, dedicated and internationally recognised staff and such bright and enthusiastic undergraduate and postgraduate students.
---
Academic units
The School of Clinical Dentistry is divided into five academic units:
Academic Unit of Dental Hygiene and Dental Therapy
Academic Unit of Restorative Dentistry
Academic Unit of Oral Health Dentistry and Society
Academic Unit of Oral Surgery
Academic Unit of Oral and Maxillofacial Pathology
A global reputation
Sheffield is a research university with a global reputation for excellence. We're a member of the Russell Group: one of the 24 leading UK universities for research and teaching.