A week in the life of a Bio-Dental Science and Technology student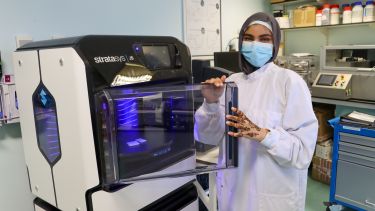 Hi! Really pleased to see you are keen to learn more about the Bio-dental Science and Technology course from a student's perspective! Here's an example of a week in my life...
---
Monday
Monday is usually a day of lectures, including both pre-recorded ones and face to face lectures which tend to be held at the Dental School with either second, third or fourth year Dental Surgery BDS students. 
My days start at 5.30am - I get up, get ready, grab some tea (very  essential!) and head to the station to get the train to Sheffield. Lectures start at 9am usually at the dental school and the last one finishes around 12pm. After that I go back to my friend's accommodation to have a little catch up and eat lunch together (Belgian fries is my go-to!). We tend to have another lecture, seminar or tutorial in the afternoon, which is nice as we can have more relaxed, informal conversations with our course leads and ask questions. 
At 5pm, I either go back to my friend's accommodation for a chill evening or travel back home and have a break before doing some revision and catching up on deadlines!
---
Tuesday
On Tuesday I attend more lectures. The university uses a variety of teaching styles so you are bound to find at least one to suit you.
One of our lectures involved attending a creative media workshop to help with our experimental design project, which was something we had never done before. We all thoroughly enjoyed it! 

Aliza Bano
As I'm a BSc academic representative I also attend regular meetings with other reps and staff to discuss what is going well and relay pupil feedback. If you are keen on being a student voice this is a great opportunity to do so!
---
Wednesday
Wednesday is a day with no contact hours, which means a well-deserved lie-in! I get up around 9am and head off to the library as I tend to work better in quiet environments. I usually do 3-4 hours of work including making lecture notes, revising and working on assignments.
In the evening I work as a part-time receptionist, so I grab a drink on the walk to work. Then the rest of my night is spent at home having a relaxed night.
---
Thursday
Another day with no contact hours so another lie in! Thursdays vary for me - I either spend time in the library, catch up on work at home or catch up with family and friends (it's important to give yourself breaks).
---
Friday
Friday is when I go into the lab and work on my mini project. This involves working with our supervisors on a specific project to help improve our analytical skills and identify the impact of our work on oral health. I tend to book sessions with my supervisor in the research laboratory. It's an amazing opportunity to work with specialist equipment and learn about aspects about dentistry I haven't explored before like 3D printing. 
After labs I do a bit of light revision and meet up with some friends, and then it's back to the train station to head home and think about a restful weekend! 
---
This was just a brief overview of a week in my life. This non-clinical course is very dynamic with a mixture of lectures, practicals, seminars and tutorials so every week varies – some weeks are relaxed and some are super busy, especially during exams. 
I'm really enjoying the course and The University of Sheffield so far. Alongside my first year dissertation and the practical sessions, it's been amazing to make lifelong friends on both the BDS and BSc course, explore Sheffield and the peaks and attend society events!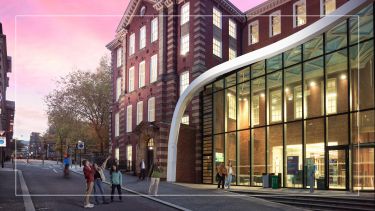 Visit us
Discover what sets Sheffield apart at our undergraduate open days on the Saturday 21 October or Saturday 18 November.