Professor Sarah Baker
BSc (Hons) Psychology, PhD, Chartered Psychologist, AFBPsS
School of Clinical Dentistry
Professor of Psychology as applied to Dentistry
Head of Academic Unit of Oral Health, Dentistry and Society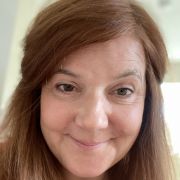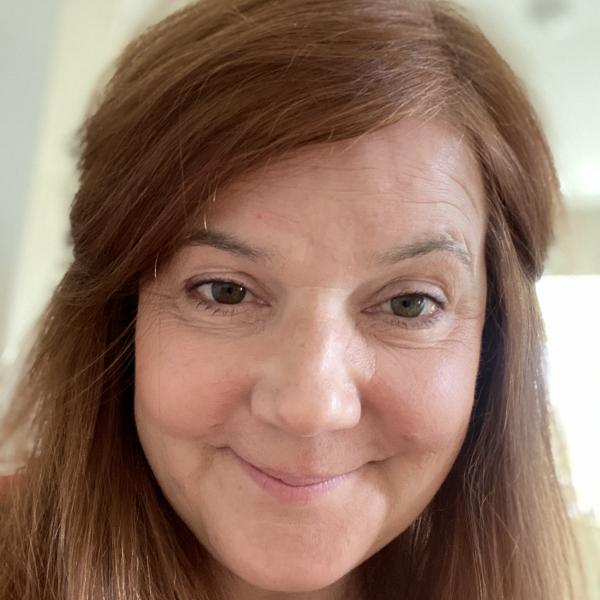 Profile

I received my PhD in Health Psychology in 1994, and have been a Chartered Psychologist and Associate Fellow of the British Psychological Society since 2002. In 2005, I moved into the field of oral health taking up a position as Lecturer in Psychology in the School of Clinical Dentistry at the University of Sheffield. I am currently a Professor of Psychology as Applied to Dentistry (since 2014).

In 2018, I was the recipient of the prestigious Distinguished Scientist Award for Behavioural, Epidemiological and Health Services Research from the International Association for Dental Research (IADR). This is the most highly prestigious award given by IADR and is designed to recognise outstanding achievements in the areas of behavioural science and health services research as they relate to dentistry.

I am also a past winner of the 2013 and 2016 IADR Giddon Award for Distinguished Research in Behavioural Sciences.  The Giddon Award recognises the best paper internationally in the fields of social or cultural anthropology, education, psychology, psychiatry, sociology, and social work applied to dentistry.

In 2016 the award was given for our paper:

Baker SR, Gibson BJ. Social Oral Epidemi(olog)2y -Where next: one small step or one giant leap? Community Dentistry and Oral Epidemiology 2014; 42: 481-494.

In 2013 for the paper:

Nammontri O, Robinson PG, Baker SR. Enhancing Oral Health via Sense of Coherence: A Cluster-randomized Trial. Journal of Dental Research 2013; 92: 26-31.

I am Editor-in-Chief of the journal Community Dentistry and Oral Epidemiology, and was Associate Editor from 2011-2021. I am the first female Editor-in-Chief for Community Dentistry Oral Epidemiology and the first social scientist to become Editor-in-Chief of a Dentistry, Oral Surgery and Medicine journal. I am also on the Editorial Boards of Community Dental Health, International Dental Journal and Evidence-Based Dentistry. In 2013-2014, I was President of the IADR's Behavioural, Epidemiological, Health Services Research Group and served on the Executive Board of the Group from 2010 to 2019.

I am an Honorary Professor at University College London and hold an honorary post with the Office for Health Improvement and Disparities. I am an elected Council Member and Research Lead for the British Association for the Study of Community Dentistry. I am also a member of the IADR Distinguished Scientist Award Sub-Committee (2018-2023).

I am currently Head, Unit of Oral Health, Dentistry and Society (2017+). This unit is one of five within the School of Clinical Dentistry and includes paediatric dentistry, primary dental care, orthodontics, and dental public health.

Twitter account @sarahRbakerDPH for the dissemination of research and knowledge sharing relating to dental public health, epidemiology, social and behavioural sciences in health, health psychology and new and emerging methodologies.
Qualifications

BSc, PhD, Chartered Psychologist
Research interests

My research interests centre on the application of psychological theories, methods and techniques to address key questions in oral health and the field of dentistry.

Since moving into Dentistry in 2005, I have led and collaborated in multidisciplinary teams of researchers and academics across the world including Libya, Australia, New Zealand, Brazil, Canada, USA, Norway and Germany, as well as within the UK and Ireland. These collaborations have been in a range of areas within the oral and dental field including:

clinical, psychological and social determinants and impacts of oral health
child and family adjustment to cleft lip and palate
young people's experience of orthodontic and orthognathic conditions and the treatment pathway
development and evaluation of person-centred outcome measures for oral health including, dentine hypersensitivity, dry mouth, and gum health
development and evaluation of school oral health promotion interventions
cross-country comparison of structural (upstream) determinants of children's oral health
oral health inequalities and barriers to dental care
inclusion of underserved populations in oral health research
life-course approaches to oral health
developing, testing and implementing theoretical frameworks in oral health research
barriers and facilitators to implementing research findings in dental practice
systems science approaches to Wicked Problems in oral health
critical evaluation of the use of evidence in population oral health
critical dental public health and social oral epidemiology.
Publications

Journal articles

Chapters
Research group

Current PhD students:

Andrew Rawlinson. Periodontal Treatment and Oral Health Related Quality of Life (2015-present)
Magdalena Uerlich. Obesity and dental caries: More communalities than just diet? (2016-present)
Seham Mohammed. Oral health, school attendance and school performance: A prospective, longitudinal study (2018-present)
Faisal Alanazi. The Oral Health Data Platform: Role of local government interventions on children's oral health (2018-present)
Thitika Kimise. The informal market for 'fashion braces' (2018-present)
Hanieh Javidi. Does Orthodontics Improve Oral Health-Related Quality of Life? A Cohort Study (2017-present)
Maram Alwadi. The inclusion of disability in oral health research (2017-present)
Arisa Srikong, The impact of dry mouth on oral health quality of life and well-being (2019-present)

Past PhD students:

Zaid Ali. Oral Health Related Quality of Life in Removable Partial Denture Treatments for the Replacement of Missing Teeth (2018)
Ninu Paul. Factors which predict better resilience following orthognathic surgery (2018)
Karthik Periyakaruppiah. Do coping strategies of patients determine denture success to improve oral health related quality of life? (2017)
Tom Broomhead. Spatial inequalities in oral health (2017)
Joe Hulin Decision aids in paediatric dental sedation: helping children choose what is right for them (2015)
Eamar Al Gtewi Exploring the use and role of online support groups for head and neck cancer (2015)
Ekta Gupta The determinants of oral health related quality of life in adults (2014)
Marta Krasuska Exploring response shift in relation to dentine sensitivity (2014)
Sally Craig How children view other children with enamel defects (2013)
Yvonne-Oliva Stocker A qualitative exploration of cultural issues associated with surgery to change facial appearance: Private and public views of orthognathics and the acceptability of appearance altering surgery (2013)
Orawan Nammontri The effect of an intervention to enhance sense of coherence on oral health related quality of life: An exploratory study (2012)
Orachad Gururatana The impact of screening for oral disease and provision of simple restorations on oral health related quality of life of children in Thailand (2011)
Amdah Mat Child oral health related quality of life in Malaysia (2010)
Jenny Porritt Childhood dental trauma: A resiliency model of adjustment (2010)
Paul Brocklehurst What effects the decision to refer an oral soft tissue lesion from primary to secondary care? (2009)
Susan Hill Illness perceptions of people with hand problems: A population survey and focus group enquiry (2006)
Grants

Current and recent funding (since 2018):

Social practices of oral health in Australian preschool children. Slack-Smith L (PI). 2021-2024. Australian research Council.
The CALM trial: the clinical and cost-effectiveness of a guided self-help cognitive behavioural therapy intervention to reduce dental anxiety in children. Marshman Z (PI). 2021-2025. National Institute of Health Research, Health Technology Assessment.
Using role-substitution In care homes to improve oral health (SENIOR). Brocklehurst P. 2020-2023. National Institute of Health Research, Health Services and Delivery Research.
Psychometric validation of the gum health experience questionnaire. Baker SR (PI). 2020-2021. Glaxosmithkline Consumer Healthcare.
Oral Health Observatory: Linking patient, dentist and clinic data for national datasets. Baker SR (PI). 2019-2020. Glaxosmithkline Consumer Healthcare and FDI World Dental Congress.
Trigeminal Neuralgia: determining the core outcomes and measurements for all treatments. Nova C (PI). Rosetrees Trust and Trigeminal Nerve Association. 2019-2022.
Partial removal of dentinal caries in permanent teeth. Clarkson J (PI). National Institute of Health Research, Health Technology Assessment. 2019-2024.
Reasons for variations in child hospital admissions for dental caries in England. Marshman Z (PI). Public Health England. 2018-2019.
Development of a gum-related quality of life measure. Baker SR (PI). Glaxosmithkline Consumer Healthcare. 2018-2019.
Does Orthodontics Improve Oral Health-Related Quality of Life? A Cohort Study. Benson P (PI). Royal College of Surgeons and British Orthodontic Society Dental Surgery Research Fellowship (Hanieh Javidi). 2017-2023.
Teaching interests

Research Methods, Communication Skills, Health Psychology.
Teaching activities

I currently have responsibility for the development, teaching and assessment of communication skills within the Bachelor of Dental Surgery (BDS) undergraduate curriculum (Years 1-5).
I am module lead for the Masters in Dental Public Health (MDPH) dissertation module.
I am module lead for the Masters in Dental Public Health (MDPH) Research Methods in Clinical Dentistry module.
Professional activities and memberships

Editor-in-Chief, Community Dentistry and Oral Epidemiology (1st June 2021+)
Honorary Professor, University College London
Council Member and Research Lead, British Association Society Community Dentistry (BASCD)
President (2013-2014), Past President (2014-2016), Program Chair (2011-12), Symposium Organiser (2010-2011, 2017-2018) and Executive committee member (2010-2019), Behavioural, Epidemiologic and Health Services Research Group (BEHSR), International Association for Dental Research (IADR)
Associate Editor and Editorial Board, Community Dentistry and Oral Epidemiology (2010-2021)
Editorial Board, Community Dental Health (2017+)
Editorial Board, International Dental Journal (2018+)
Editorial Board, Evidence-Based Dentistry (2020+)
IADR Distinguished Scientist Award Sub-Committee (2018-2023)
Organising Committee, IADR Centennial Social and Behavioural Sciences Summit (2020)

Invited international and national lectures and keynotes (2014-2021):

'Complex Systems Science in Dental Research: Why? When?' International Centre for Oral Health Inequalities Research and Policy, Invited Lecture, November 2020

'Improving oral health: Realising the contribution of Social and Behavioural Sciences'. Keynote Lecture, 97th General Assembly International Association of Dental Research, Vancouver, June 2019

'Contribution of social and behavioural sciences to improving population oral health'. Invited Lecture, University of Bristol, November 2018

'Children and families: Promoting adjustment to oral health conditions'. Health Psychology Guest Lecture Series, Sheffield Hallam University, June 2017

'The influence of psychosocial factors on oral health and disease' Invited Keynote, Research Day, University of Tromso, April 2017

'Changing dentist's behaviour: Using psychology to promote the implementation of evidence into clinical practice'. Invited keynote, Research Day, University of Tromso, April 2017

'Children and families: Promoting adjustment to oral health conditions' in 'From Macro to Micro Perspectives: Creating meaning in dentistry' Colgate Symposium held at the European Academy of Paediatric Dentistry, Belgrade, June 2016

'The psychosocial impact of dentine hypersensitivity' in 'Is Dentine Hypersensitivity a Dental Public Health Problem?' symposium to be held at the Pan European Federation of International Association of Dental Research Conference, Croatia, September 2014

'Using social science theory in oral and dental research: Why and how?' Lunch and Learning Event. International Association for Dental Research Conference, Cape Town, June 2014

'Using theory to link clinical interventions to psychosocial outcomes in oral health research' in 'Clinical Trials and Methodology Development for Patient-Oriented Outcomes' symposium, International Association for Dental Research Conference, Cape Town, June 2014

'How can behavioural sciences contribute to improving population oral health?' Invited keynote, European Association of Dental Public Health Conference, Gothenberg, June 2014.

Symposium Organiser and Chair (2014-2020):

'Methodological considerations in oral and dental research' Centenary Social and Behavioural Sciences Summit, IADR Conference, Washington, March 2020 (cancelled due to COVID-19; online October 2020)

'Complex Systems Science in Dental Research- Needs and Methodological Consideration' for the International Association for Dental Research Conference, Washington, March, 2020 (cancelled due to COVID-19)

'Applying Health Psychology to Oral Health: Recent research and future directions'. Symposium at the British Health Psychology Conference, Newcastle, September 2018

'Implementation research in dentistry: Can psychological theory be a useful tool?' Symposium at the International Association for Dental Research, London, July 2018

'Using social science theory in oral and dental research: Why and how?' Lunch and Learning event at the International Association for Dental Research, Cape Town, June 2014