Jaki Booth
Sheffield Students' Union
Chief Executive, Students' Union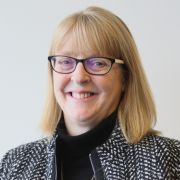 Students' Union Building
Full contact details
Jaki Booth
Sheffield Students' Union
Students' Union Building
Western Bank
Sheffield
S10 2TG

Profile

Jaki joined Sheffield Students' Union in 2014 having worked in Chief Executive roles for over 25 years, mostly in Higher Education Students' Unions in various midlands Universities and most recently for 5 years at Southampton Students' Union. She was also General Manager at mac, one of the Midlands' leading arts centres.

As Chief Executive of the Students' Union, Jaki reports to the Trustee Board and works with colleagues to support the aspirations of our student members for their organisation. She loves the possibilities and variety of working in Students' Unions and is especially proud to now work at the UK's top Students' Unions regularly placed first for student satisfaction by our students.

Jaki is something of a volunteer and networking junky, having been a trustee and chair of a number of arts organisations, active within her own professional network and now an external trustee on the Girlguiding UK Board.