Sarah Want
Partnerships and Regional Engagement
Director of Partnerships and Regional Engagement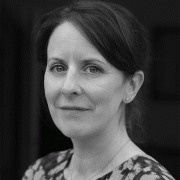 Profile

Sarah joined the University in 2006 and was appointed Director of Partnerships and Regional Engagement in June 2017.

Sarah's team supports the academic delivery of partnerships, regional engagement and Vice-Chancellor-led collaborations where institutional coordination is required.

The team also leads on activities to improve the vibrancy and cultural life of the city, the implementation of the University's Impact, Innovation and Knowledge Exchange (IIKE) strategy, provides support for academics to engage the public with research, and helps run the University's business innovation centres.

Previously Sarah held various roles at the University within Research & Innovation Services and the Faculty of Science. Before that, her role involved building public and private relationships for Business in the Community.

Sarah is an alumnus of the University, with a PhD in civil and structural engineering.