If you have any further questions about studying at the Digital Humanities Institute, please get in touch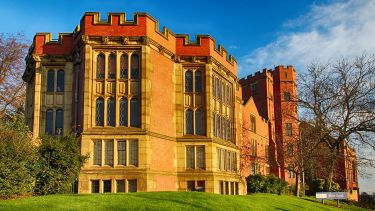 Off
Admissions enquiries
If you are an applicant, or would like to find out more about postgraduate study at the DHI, please contact us at:
Email: dhi-admissions@sheffield.ac.uk 
---
Current Students
If you are a current student studying with us and need to get in touch, please contact us at:
Email: dhi-students@sheffield.ac.uk
---
Address
Digital Humanities Institute
Humanities Research Institute
34 Gell Street,
Sheffield,
S3 7QY
---
Social Media
 A couple of our current students run an instagram to share their student experiences. follow their journey here.
Digital Humanities Institute projects and research
The DHI collaborates with a wide range of academic and cultural organisations on funded projects in the Arts and Humanities.  
Weekly online events
Attend an online event when it suits you, all year round, as an alternative to an open day.
Every Wednesday, Sheffield Live sessions cover different aspects of University life. You can also meet your department and learn more about studying your subject.