If you are 21 or over, don't have traditional university entry qualifications, and are interested in finding out about studying at university, join us to find out more about what we have to offer.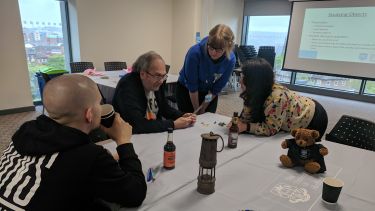 ***Our top priority is always the health and safety of students, staff and those who make up our wider community across the globe. We are closely following the latest advice and guidance issued by the UK Government, Public Health England (PHE) and the Foreign and Commonwealth Office. We will continue to take all appropriate and necessary steps, as required by the official advice, to keep our community safe.
With this in mind we are regularly reviewing our prospective student events and making changes where necessary. Please see below for updated details about this event.***
What is it? 
We are sorry that we are no longer able to welcome guests on to our campus on May 15th. However we've been working hard to develop an online event presence, which we are excited to share with you.
On Friday May 15th we will launch a new 'Explore DLL' area on our website, which will feature short video talks, video tours of our campus, a selection of subject tasters, interviews with our mature student ambassadors and more.
We will also be hosting a live online 'Introduction to DLL and Question & Answer session' with DLL staff on Friday May 15th at 11am.
Between 1pm and 4pm on Friday 15th May, our student ambassadors will be online to answer any questions you might have about life as a mature student at the University of Sheffield.
To receive further details about our new 'Explore DLL' area, online presentation and live Q&As please register your details on our Eventbrite page here, and we will send details and joining instructions prior to May 15th.
Who is it for? 
Anyone 21 or over, without traditional university entry qualifications, who would like to find out more about studying at the University of Sheffield. No prior knowledge or experience of higher education is required.
When is it? 
Launch of 'Explore DLL': Friday 15th May 2020
Live online presentation and Q&A session with DLL staff: 11am Friday 15th May 2020 
Live online Q&A with student ambassadors: 1pm - 4pm Friday 15th May 2020
Full details and joining instructions will be sent out to all registered participants prior to Friday 15th May.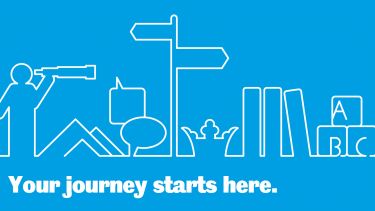 Explore our Department
Take part in a 'virtual visit' to our department by exploring our video resources and subjects tasters, chatting to our student ambassadors, joining a live 'Q&A' with staff, and more...
A world top-100 university
We're a world top-100 university renowned for the excellence, impact and distinctiveness of our research-led learning and teaching.