Early years apps approved to help families kick start learning at home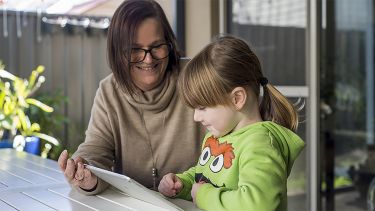 Following a competition to find the best educational apps for parents to engage young children in learning at home, a panel of experts has approved six with a focus on early literacy, language and communication. These apps, published on the Hungry Little Minds website, are part of the government's drive to help parents make informed decisions about the use of technology in creating positive learning environments at home.
The expert panel who accredited the apps, chaired by Professor Jackie Marsh, and appointed by the Department for Education, included children's digital media consultants, early learning charities and researchers at universities.
Education Secretary Gavin Williamson said," We know that the majority of families are using technology in fun and visual ways to support their child's early education, but it can be difficult for busy parents to work out what content is best. …This list of expert-approved apps helps them make confident decisions that benefit their child's language and literacy skills."
Chair of the expert panel Professor Jackie Marsh said, "Apps that are of most educational value to children contain a number of features, such as a design which makes the app easy to use and also offers guidance and support for parents, enabling the content to be adjusted for individual children. Apps should also be engaging and fun to use, with clear learning goals and the use of feedback that can be reassuring and motivating for children. All of the approved apps contain these features, and we are confident that they can have a positive impact on children's early literacy learning."
Flagship institutes
The University's four flagship institutes bring together our key strengths to tackle global issues, turning interdisciplinary and translational research into real-world solutions.