The Pandemic and the Playground: Calling schools and youth groups to help create a detailed picture of how children have been playing during the pandemic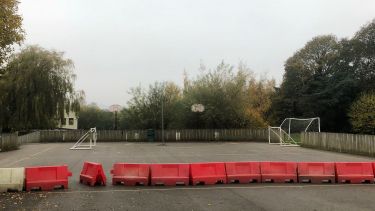 Researchers from the Play Observatory project, exploring children's play and wellbeing during the COVID-19 pandemic, are seizing the opportunity and appealing for teachers and youth group leaders to to help collect examples of children's games and socialising from this unique time in our history. They have launched a series of resource packs designed to involve children in preserving their experiences.
The Play Observatory wants to discover and preserve the full range of children's play and expressive culture off- and on-screens, including games, funny words and phrases, stories, songs, raps and dances, challenges, memes and films, animations and recordings. Not surprisingly, most of the examples received so far have documented play in the home. Project team members are therefore keen to hear how children and young people have been coming together through groups and organisations during the pandemic, face-to-face or online, and what they've been up to. There have also been reports of playground games at school influenced or impacted by COVID-19 and related restrictions, and the researchers are seeking more detail about these - and further suggestions - from children themselves. 
The resource packs have been developed by project staff in the School of Education at the University of Sheffield. They are designed for use in different settings, from early years to secondary schools, and for youth organisations, clubs and special interest groups. Introductory slides explain the study and how children can contribute. Suggested activities  provide starting points for encouraging children to talk about their play and games during the pandemic and to represent them in different ways. The packs offer the opportunity to reflect on the past year, and record the particular challenges and opportunities for children's play, expressive culture and our social lives in recent times. 
The examples submitted will provide a point of comparison with the past and a resource for the future. They will become part of a publicly accessible collection, with some contributions selected to feature in an online exhibition with the V&A Museum of Childhood, showcasing children's experiences of play in the pandemic through photographs, drawings, sound and video. Some materials will also be preserved by the British Library as a national resource. The packs can be downloaded from the Play Observatory website resources section, along with an information and consent letter for parents of pupils or group members, and a flyer outlining the project. All participating classes and groups will receive a certificate from the Play Observatory. 
The Play Observatory is a collaboration between the University of Sheffield's School of Education and the Institute of Education and Bartlett Centre for Advanced Spatial Analysis at University College London. It is funded by the Economic and Social Research Council. 
Flagship institutes
The University's four flagship institutes bring together our key strengths to tackle global issues, turning interdisciplinary and translational research into real-world solutions.