The tutor guidance and advice was really excellent
MA Early Childhood Education
Helen, an MA Early Childhood Education alumni, pays tribute to the team and her experience on the programme.
I'd like to sincerely thank you and the team for all the support given to me along my two year MA journey. The tutor guidance and advice was really excellent - it felt that every tutor I had really cared and it seemed that they were waiting at their computer just for me to ask for advice, as a reply came straight back! The guidance I was given was encouraging and insightful in guiding me along my chosen assignment path. I loved my 'Sheffield weekends' and every time I returned home my work was just that much better. I shall treasure the time I spent as part of Sheffield Uni and feel a little bereft that it has come to an end.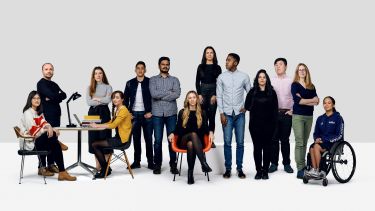 Postgraduate online event
Join our community of talented postgraduate students. Our next online event is on Wednesday 5 May.